I know there's a mountain of information online, sometimes it's hard to know what to avoid and what to focus on, but as always, we've got your back. Small Business Internet Marketing Weekly summarizes news and helpful links for small/medium sized business owners.
Here's what's news this week:
11 Google Analytics tricks – good tips here
http://www.seomoz.org/blog/11-google-analytics-tricks-to-use-for-your-website
SEO is responsible for traffic not conversions – we do both
http://www.smsstandard.com/seo-is-responsible-for-traffic-not-conversions 
If Google Maps calls don't answer – haven't seen this in Australia yet
http://www.localseoguide.com/hey-seos-if-google-maps-calls-dont-answer/
Google Panda changed my life – web business is more than SEO
http://www.seroundtable.com/panda-story-14825.html
Hollywood to reinvent downloadable movies – this could be big
http://mashable.com/2012/02/29/hollywood-downloadable-movies/
Upgrade YouTube channels or else – embrace change
http://www.reelseo.com/youtube-channels-force-upgrade/
Square Register iPad app – wow! one for the retailers
http://vimeo.com/37709985
Kim Dotcom Interview – the guy behind MegaUpload (interesting)
http://youtu.be/pF48PjCtW4k
And a couple of other things, would you like to see a sneak peak at a new project I'm working on? It's not quite finished, but I'm happy to give you a peak.
http://www.AustralianInternetMarketing.com
Take a look and let know what you think.
Also, to celebrate the launch of http://www.melbournevideoproduction.com.au/ we recently gave the guys at the Small Business Big Marketing podcast $5,000 of worth gift vouchers to give away to their listeners.
The response was better than they expected (the number of people who entered) – so I thought I might offer you the same.
I'm giving away 10 gift vouchers (valued @ $500 each) to the first 10 to send us a ticket saying "I want to be an MVP". These vouchers can be applied to any YouTube or web video project.
Please only respond if you're able to get to Melbourne for the shoot and to find out more about what's up for grabs visit: http://www.melbournevideoproduction.com.au/
---
Did you enjoy this post?
Be sure to subscribe to this blog and follow us on Twitter, YouTube and Facebook.
How can we help you?
1)
Download The Free Report: '4 Step SEO Method' + 2 bonus reports.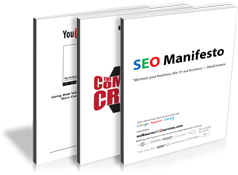 2)
Work With Us

Everyone's situation is unique and there really isn't a "one size fits all." Accordingly, the "next step" is for you to visit our
"Services"
page and then
contact us
to see how we can help you.