It's SBIM Weekly time again! Get a load of Google's encrypted search announcement plus other helpful updates for small/medium sized business owners. Click on the links to find out what's news this week.
1. Keyword blocking by Google – this is big news in the SEO community
http://searchengineland.com/google-puts-a-price-on-privacy-98029
2. Can all businesses benefit from video? – great article about what you should use video
http://www.reelseo.com/small-business-video/ 
3. YouTube enables full video editing – you need to start using more video while you have first mover's advantage
http://www.reelseo.com/video-editing-on-youtube-wevideo/
4. 5 steps to wealth building – a short video taken from my Competition Crusher workshop
http://www.melbourneseoservices.com/wealth-building/
5. How flipping websites can make you big bucks – a great article in The Age newspaper where I was heavily quoted
http://www.theage.com.au/small-business/smallbiz-tech/how-flipping-websites-can-make-you-millions-20111020-1m8y1.html
Did I miss anything? What did you see this week?
By the way, I went to see Richard Branson the other night and made a short audio about what I picked up – thought you might like to hear:
http://davidjenyns.posterous.com/what-i-learn-from-richard-branson-tonight-4mi
---
Did you enjoy this post?
Be sure to subscribe to this blog and follow us on Twitter, YouTube and Facebook.
How can we help you?
1)
Download The Free Report: '4 Step SEO Method' + 2 bonus reports.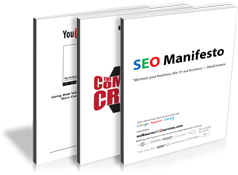 2)
Work With Us

Everyone's situation is unique and there really isn't a "one size fits all." Accordingly, the "next step" is for you to visit our
"Services"
page and then
contact us
to see how we can help you.