Welcome back to the SBIM Weekly, the regular summary of news and helpful links for small/medium sized business owners. We scour the internet to keep you on top of what's important to you and your business.
Now before we get to this week's headlines (for those of you playing along at home with our recent Market Samurai blog post) I wanted to give you the update. The comments have been off the scale – people are loving it! We've had 145+ comments and that's just on my post alone.
Anyway as part of this exclusive promotion we've put together something special that will never be repeated.
In short, we took our best selling and most loved course "The Outsource Profit Machine" and turned it into a digital product – that means we can sell it at a fraction of the recommended retail price. 
Please note this 80% off Market Samurai exclusive is strictly limited – it must end midnight Friday USA pacific time.
If you want to find out more visit: http://www.outsourceprofitmachine.com/samurai/
This is perhaps the best deal I have offered to date – check it out now.
And with that, let's get into the SBIM weekly. Here's what's news for this week:
1. Ten recent Google algorithm changes – a rare insight into Google
http://insidesearch.blogspot.com/2011/11/ten-recent-algorithm-changes.html
2. Where is the web going? Internet Predictions – a must watch and spot on
http://www.youtube.com/watch?v=aR6jLD1USW0
3. Is Google+ imperative for SEO – social is getting more important in search
http://www.webpronews.com/is-google-imperative-for-seo-2011-11
4. Power of Social Media – a short but powerful watch by Gary Vaynerchuk
http://www.youtube.com/watch?v=uvpduZKAPvs
5. YouTube aiming to get more advertisers – web video is where it's at – I'm telling you
http://www.reelseo.com/7-million-youtube-advertisers/
6. Evolve or die – Nintendo screwed up – understanding this is important
http://www.youtube.com/watch?v=XEwTKwhkFuI
7. Did you see Pete's Market Samurai video? – definitely worth the watch
http://www.noblesamurai.com/blog/outsourcing/outsourcing-video-2-the-content-leverage-system-2761/
That's it for this week… and please remember to see what we have to offer for the Market Samurai community – it's worth it: http://www.outsourceprofitmachine.com/samurai/
By the way, here's the link to my Market Samurai blog post too if you missed it:
http://www.noblesamurai.com/blog/outsourcing/outsourcing-video-1-how-to-build-a-team-of-a-players-2717/
You may also learn about outsourcing process steps at this link.
Need anything? Got a question? Click here to contact us.
---
Did you enjoy this post?
Be sure to subscribe to this blog and follow us on Twitter, YouTube and Facebook.
How can we help you?
1)
Download The Free Report: '4 Step SEO Method' + 2 bonus reports.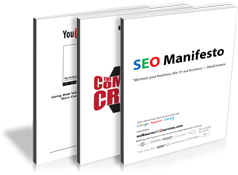 2)
Work With Us

Everyone's situation is unique and there really isn't a "one size fits all." Accordingly, the "next step" is for you to visit our
"Services"
page and then
contact us
to see how we can help you.