Important Update: Please note that Melbourne SEO Services no longer supports, recommends or endorses Build My Rank. For services we do recommend, please check out www.DaveApproved.com.
To rank higher, your site needs incoming links from different sources. They need to be links from authority sites with targeted keywords and surrounded by relevant content. A link network that we use to great effect here at Melbourne SEO Services is BuildMyRank (BMR). This service provides high quality one-way backlinks to your sites. It is a blog network link building solution. 
You simply write a small unique snippet or article with your keyword anchor text in it and submit it to their system. You get one link per 150 words. If you want to write larger articles and put a couple of links in there you can. BuildMyRank pushes this out to a set of low to medium PR blogs in their network. They have over three thousand PR1 to PR6 sites. They also create an RSS feed from your post and submit it to RSS directories, bookmark your post on several bookmarking and web 2.0 sites and monitor your post to make sure it gets indexed by Google.
BMR has a private network of aged domains with a PR ranking from 1 to 6. A lot of the submissions will be placed on a blog with a PR ranking of 3 and aged domains are constantly being added to their network. BMR also keeps a close eye on the content submitted to them, which helps maintain the quality of the service. If something is grammatically incorrect, the posts will not be accepted, so non-English speakers may need to get their material outsourced.
Many people will in fact want to outsource their BuildMyRank article submissions. By creating an outsource account, you can make it easy for your writers to login themselves and post articles without any intervention from you.
The actual URLs of the blogs to which the posts are submitted are obviously kept secret to maintain the integrity of the network. However, you can get some understanding of the type of blogs they place your articles on, by monitoring your backlinks through Majestic.
To get an idea of the type of service they offer, you can sign up for a free trial and get ten free links. You may decide to stick with it as we did, and can then promote as many sites as you want. New accounts are limited to five domains for the lowest membership. We have been using BMR for a while now at Melbourne SEO Services as part of our link building strategy and our sites are now much better positioned in the search engines.
If you have sites you wish to promote, why not try it out, by taking advantage of the free trial? Click on the link below.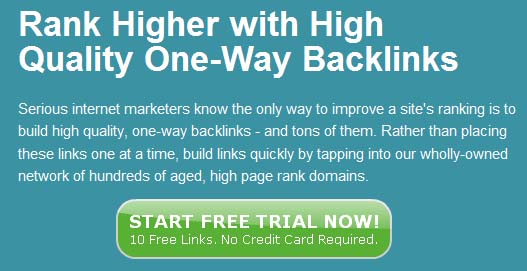 Ps. If you'd like to read another Build My Rank Review – Click here.