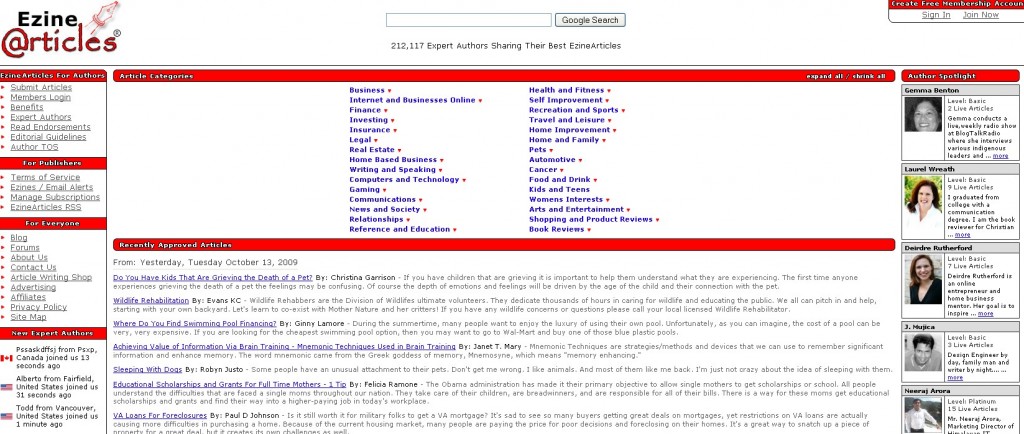 Ezine article submission is a central strategy to build links in any SEO campaign. Ezine Articles (pictured above) is an article directory and the preeminent article directory on the web for that matter. Submitting optimized articles to this service is the first port of call for your article marketing strategy. Articles on ezine can rank on their own and the search engines love them. You can provide great quality backlinks to your site . . . . here's how.
Ezine Article Submission – a How to
Not too sure where to get started?
Click here
to book your Magnetic Marketing Plan (MMP) with our CEO.