One of the often-overlooked ways of getting ranked higher on Google involves getting a Google local listing in Google Places. Let's say you do a search for "Melbourne Copiers". At the time of this writing, the first half of the page is taken up by businesses that have a Google Places listing. So to keep your business at the top, here are some 'rules' to keep in mind.
First you have to either claim or create your listing. If you're already listed there, that's great – some of the work is already done for you. But if you're not shown you can always add a new listing just for your business (http://www.google.com/addurl/?continue=/addurl).
Google local listings are best claimed by using an email that is the in the same domain as the business; you don't want to have BobsCarpeting.com as the listing and use Bob@yahoo.com.au for the email address. Google, as always, likes to make sure that things are verified and this is an easy way to help them get that verification.
You'll want to use your company name – don't try to be tricky and add keywords or phrases. This was common when Google Places was new, but they caught on pretty quickly; it is now a frowned-upon process (to say the least). Just stick to the normal business name like you'd find on a business card or your company letterhead.
To begin with you should use your standard physical address; if, for some reason, you don't want it listed you can always change or hide it later. An example of this would be if you were a locksmith – you travel to do your job, so your address isn't really applicable in this case. But again, Google likes their verification and this can help.
When you're submitting your listing, you'll have plenty of categorical options to choose from. It's best to use the ones that Google suggests or has already listed; you are, after all, playing ball on their field, so they do know a bit about categorization. Once you've exhausted their options then you can begin to add your own categories, which can include keywords or phrases (if they're suitable).
When people find your listing, you want them to feel welcomed. You'll have the option to add your hours of operation, photos of your business or staff, video and any additional information. Some good pictures or a short video introducing your business can go a long way toward the beginning of a good relationship with a potential customer. This is also a good place to add your keyword oriented content.
Finally, you'll be asked to verify your listing either by phone or email. Via phone is quicker, and it's a good idea to use a telephone that goes directly to you instead of through an operator or other options. This will ensure that you get the call and won't be left hanging around waiting on a phone call that has already been placed but you missed somewhere along the line.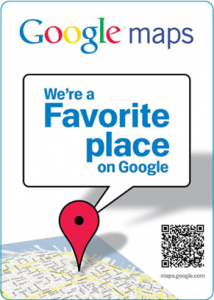 So these are the general rules of thumb for Google Places. Keep them in mind when you're setting up your listing. And if you'd like more help with Google ranking, check out some of the services we offer here at Melbourne SEO Services.