Just take a look at it as if Google's doing a regular sweep of sites that they find low-quality, and before you know it, your site is one of those who got hit.
Sure, you can go ahead and find another domain, buy it, have it hosted, throw some content and promote like crazy. Then after all the effort, you cannot even see it on the first ten pages of search results for your desired keyword. How do you recover when it seems like every time you create a new website it gets a slap from Google?
We have more details about this in a press release: http://www.prweb.com/releases/recoverfrom/googlepandapenguin/prweb10007231.htm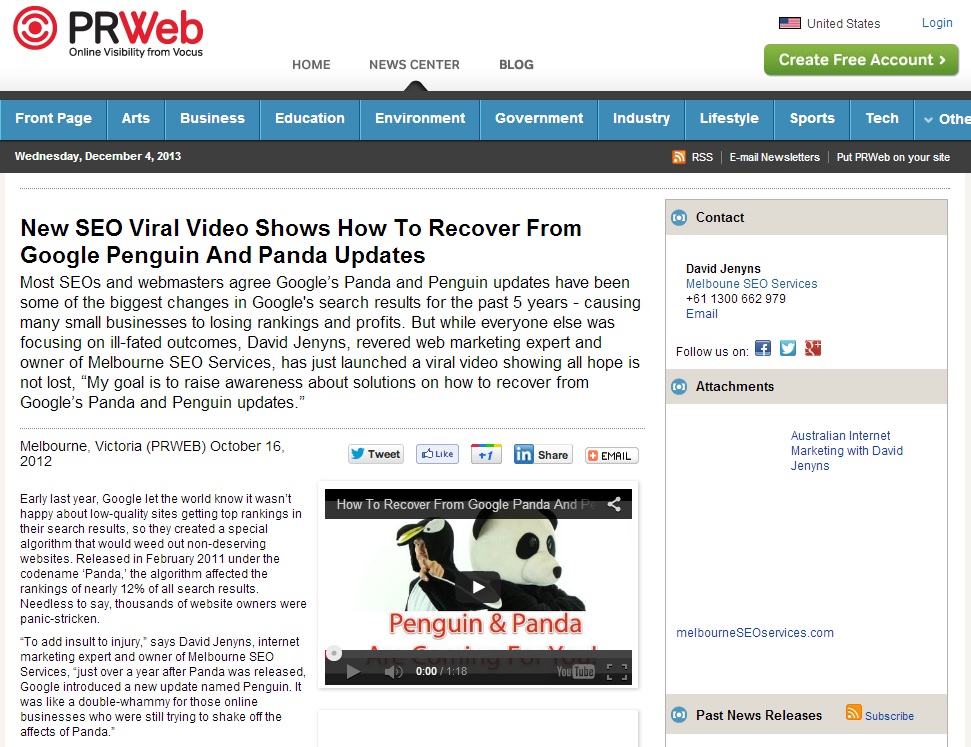 We created a spoof video that shows how Panda and Penguin mascots come out of nowhere and disturb random people around them. At the end of the video, someone appears to fight back. You can view this Panda and Penguin video.
The truth is, we cannot avoid further Google updates in the future, but we can do something about it, especially if our sites have been previously hit or if we are about to start one soon. Click here and let us talk about how we can do it right for your online business today.