A 1 Month Check-up with The Dentists
We're just over one month into our client relationship with The Dentists and already they have some quick wins under their belts.  Take this "South Yarra Dentist" screen shot. The Dentists occupy top spot for their primary local keyword. They also feature twice in the organic results with a highly prominent and eye-catching double listing.  Suffice to say they are extremely happy with the services so far and are eagerly awaiting the sight of similar magnitudes of results once the SEO campaign has been completed.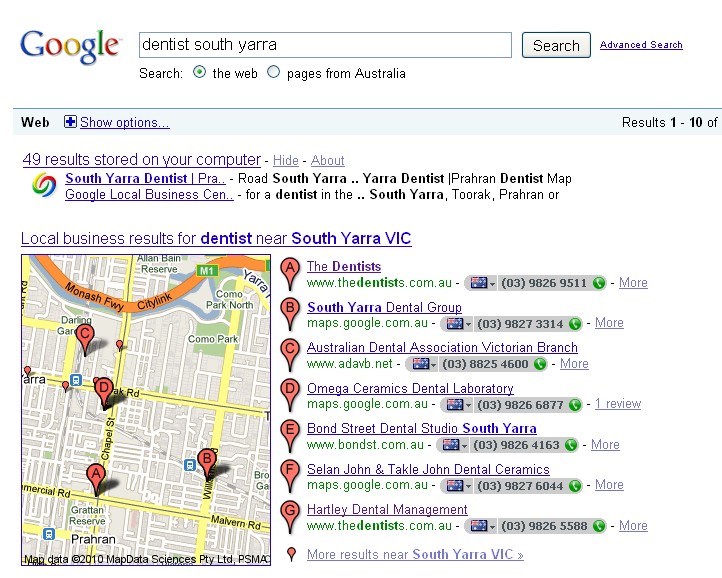 A Double Listing…

Watch This Video For the Full Story
Not too sure where to get started?
Click here
to book your Magnetic Marketing Plan (MMP) with our CEO.