Watch this Video and Imagine Just What SEO Might Do For Your Business…
David Jenyns, CEO,  takes you behind the scenes of a successful SEO campaign. Planet13 has been a longstanding happy client of Melbourne SEO Services. We've been their primary marketing strategy for over 12 months now and have achieved some great results as you'll discover. If you'd like to see more information about our campaign it's probably time you opened the Planet13 case file.
Time to Open the Planet 13 Case File…

Client: Planet 13
Relationship: 12 months+
Results snapshot:
Traffic – 1,500 unique visitors per day
Website Optimisation – 3,500 pages indexed by Google
Keywords – 85,000 keywords send traffic to the site
Link building – 3,788 quality backlinks to main domain built
Google Love – a Page Rank of 4
The Bottom Line – Sales increased 60% during the period between January 2009 and January 2010. This increase was directly attributed to SEO as the sole component of their marketing strategy.
Photos:
1. Top 10 Performing Keywords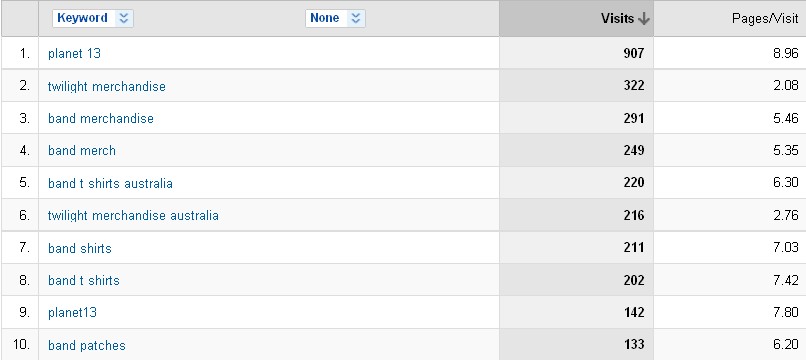 2. Primary Keyword "Band Merchandise" snapshot.

3. Hugely Competitive Secondary Keyword "Band Shirts" Conquered with a Double Listing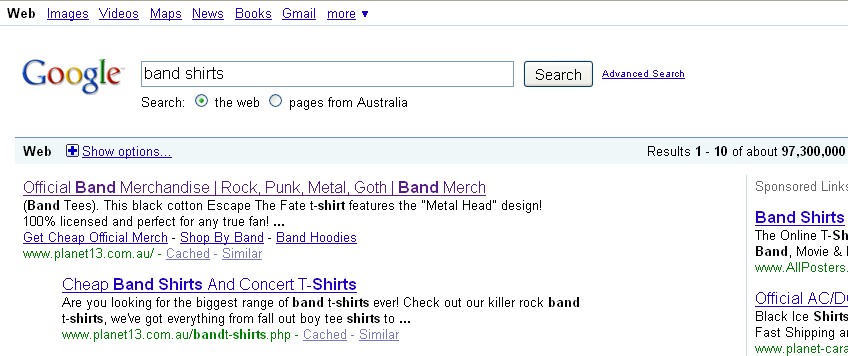 4. AC/DC are currently touring Australia and Planet13 got a double listing for "Ac/Dc Merchandise"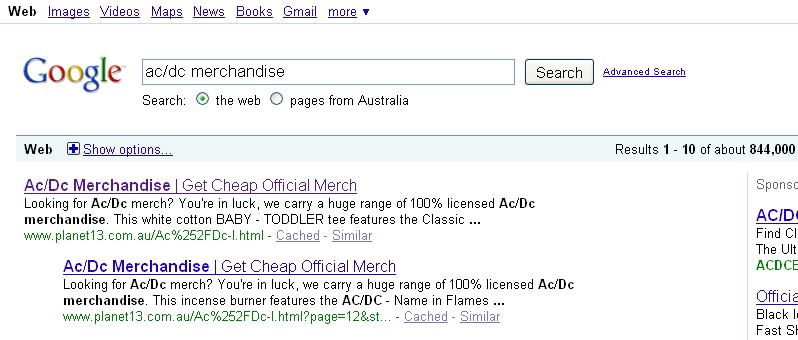 5. Close to 80% of Traffic comes from Search Engines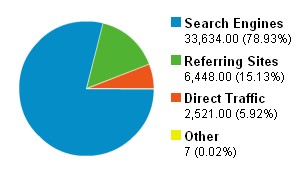 ---
Recent Melbourne SEO Services Blog Posts:
Not too sure where to get started?
Click here
to book your Magnetic Marketing Plan (MMP) with our CEO.