Consider the following:
Around 85% of search engine visitors click on the organic search results over the paid pay-per-click results.
The first organic listing receives about 42% of that traffic while the second position only gets around 12%.
In the long run, search engine optimization (SEO) is, hands down, the best way to obtain high quality, targeted traffic to your site . . . but only if you can maneuver your site to the top.
Over the next several paragraphs, I'll answer your biggest SEO questions, including why Google should be your #1 target, what a "natural" link building campaign looks like, and how to avoid being banned by the search engines.
Why is Google the Most Important SEO Target?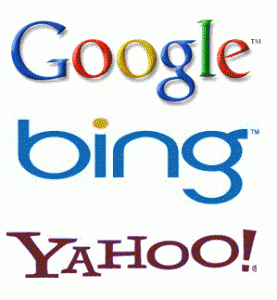 Google dominates the search engine industry. It has an overall 67% market share, but that number can be as high as 80% in some locations. So it just makes common sense to make sure the biggest player in your space indexes your content and ranks it as high as possible.
The other search engines shouldn't be ignored. There are loyal Yahoo! and Bing users out there and getting their business is important, but for the most part, Google leads the way in search engine technology and innovation. In fact, if you optimize your content for Google, you'll find that you often automatically pick up good listings in the other search engines as well.
Hasn't Facebook overtaken Google?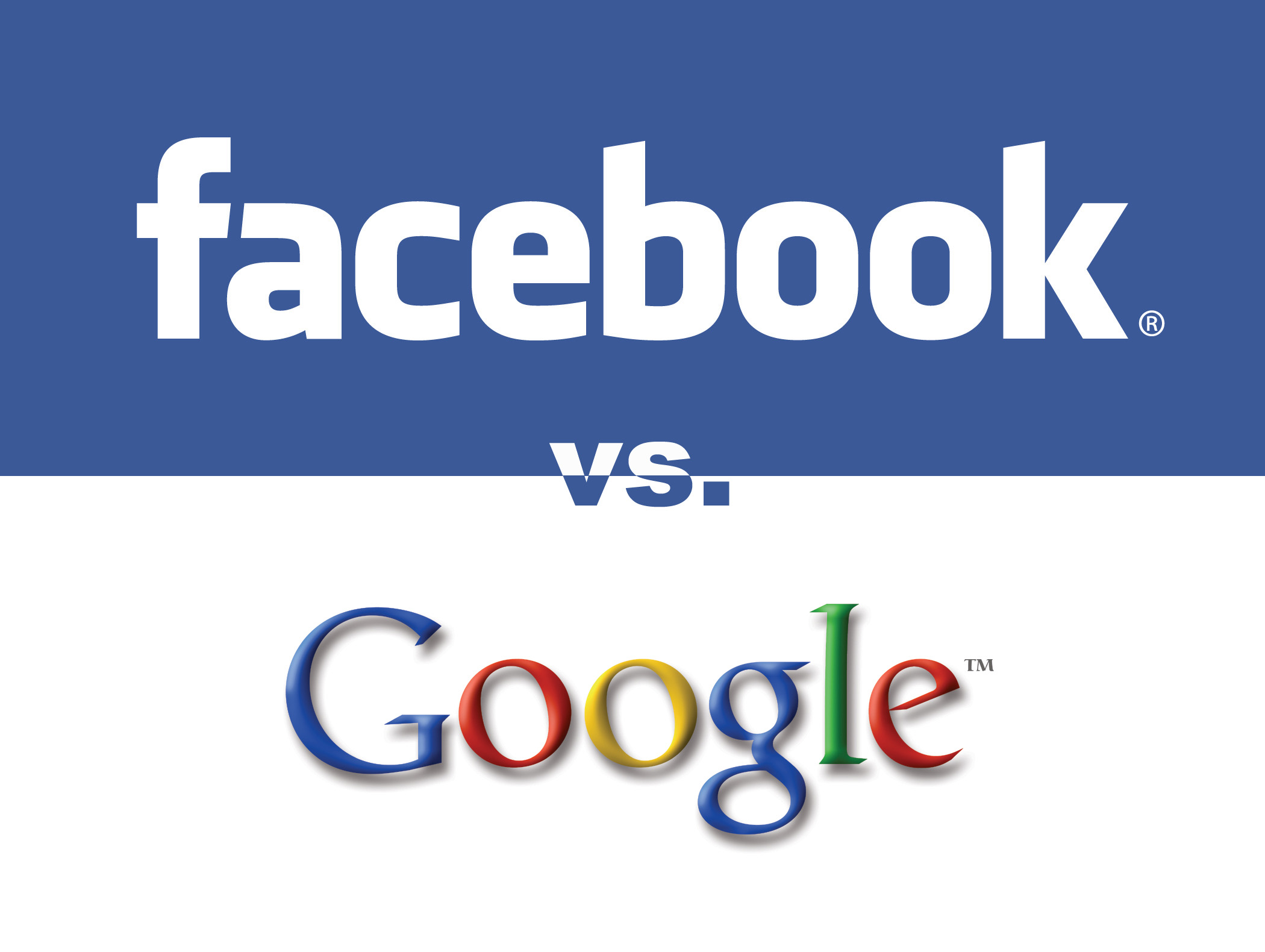 There has been a lot of press recently about how Facebook's traffic is exceeding Google's, but this doesn't mean that you should place less SEO emphasis on Google. Although social media is an important part of Internet Marketing (and the search engines are now including social factors in their algorithms), there is a big difference between the intent of the users. Facebook users are focused on connecting with their friends, participating in their communities, and finding out what other people are up to. On the other hand, people using Google are usually there to find an answer to their question, a solution to their problem, or information to help them make a purchasing decision.
If you're selling something, Google is still the most important place to connect with potential customers.
What are the 2011 Best Practices for Onsite SEO?
Onsite SEO may be less important than link building, but if you get this part right first then you'll need fewer links to defeat your competition. Follow these general practices:
1) Keyword Research
The number one thing you can do to ensure solid SEO results is to perform keyword research and selection. It's tempting to rush through that aspect of the process to get to the more tangible "fun stuff," but your keyword research is the bedrock of your entire campaign. Choosing the right keyword is essential because it's the bait that hooks the fish!
Once you've chosen your keyword, optimize a page or post for that keyword, and that keyword only. You can use a couple of secondary phrases, but they should really just be variations of the main keyword phrase. For example, if you're optimizing a page for "New York Blue Widgets" then you could also use "blue widgets" and "where to find blue widgets in New York" as secondary phrases, but "San Francisco Blue Widgets" and "red widgets" should be targeted on a separate page.
2) Keyword Placement
In order to get the most out of your page's keyword, you need to make sure it's placed properly. The most important place you can put it is in the "Title" and "Description" META tags. The "Title" tag especially is the key to having your page properly optimized. It should be between five and ten words long and contain your primary keyword. The "Description" tag should contain your keyword at least once, twice if possible.
Of course, the keywords should also be in the actual content of the page. Ideally, you want the keyword placement on your page to resemble an hourglass: scattered throughout, but thicker at the top and bottom. Don't overdo it and cram too many of your keywords in there or it might come off as spammy and over-optimized.
3) Keep it Natural
The most important thing to remember is that you're not just writing for the search engines; you're also writing for your human customers. The "Title" and "Description" tag is what Google pulls into the search engine results page, so if you haven't done a good job of describing your site and using your keyword in a natural manner, the searcher may not click.
The same goes for your content. If you're more concerned with getting your keyword jammed in there a couple more times than you are with providing your visitors good quality information, you're not going to see the results you want.
You also don't want to get stuck following a set formula. Mix things up a bit and diversify your content and tags. Having every single page set up in precisely the same way creates a "footprint" that could be a red flag to Google, suggesting that you might be trying to "game" the system.
What are the 2011 Best Practices for Link Building?
Imagine for a second that you're Google and you can see the trillions of webpages that are out there. The sites that are trying to optimize their sites to receive good search rankings are in the minority, so it won't be difficult to identify patterns and expectations about how the average site "naturally" develops.
This is why, when you're building incoming links to your site, you want to do so in a way that appears as "natural" as possible. This means:
Dividing the destination of your incoming links between home and inner pages.
Obtaining links with a variety of different anchor texts.
Obtaining links from different sources.
Having links that are both "no follow" and "do follow."
Think about it. What "natural" site would only have links sent to the homepage, all using the exact same anchor text, and all from WordPress blog comments that don't use the "no follow" tag?
1) Link Sources
Creating a healthy mixture of link sources is key to increasing your rankings and protecting your site from algorithm changes. Think of it like diversification in your investment portfolio. The following are all great sources for links:
Directories: These are still viable for link building. They often take a while to get approved, so the links come in over a longer span of time instead of all at once. They also often link to your site using your URL which is good for anchor text diversification.
Article Directories: While some sites that built their entire link portfolios on article directories have lost rankings in recent algorithm changes, sites like EzineArticles are still great sources for links.
Blog Networks: There are lots of these around but two of the most popular are Article Marketing Automation and Unique Article Wizard. They give you access to a large network of blogs that are willing to post your article in exchange for linking back to your site. They get content and you get the backlinks.
Web 2.0 Sites: Sites like WordPress.org (the hosted blogging site, not the software), Blogger, Tumblr, Squidoo, and Hubpages all allow you to create your own mini-sites where you can control the content and links.
Blog Guest Posts: Finding popular blogs and websites in your niche and offering to give them free content is a great way to get backlinks, increase traffic, and also reinforce your standing in the community as an authority.
Your Own Site Network: There is a lot of mileage to be had in creating a network of your own sites and using them to point back to a main "money site." Please note, however, that Google considers the variation in IP addresses with incoming links. Be careful not to have all of your sites on the same server or your links will all come from the same IP and a red flag could be raised.
2) No Follow Links
Many people who attempt to do SEO don't like getting links from sites that have attached the "no follow" attribute to their outgoing links. The belief is that they are worthless because they pass no "link juice" or value along.
Although there is some debate about whether or not "no follow" links pass anything along, they should not be ignored. Remember, it's important to have a "natural" looking site and having absolutely zero "no follow" links will look strange..
What are the Best SEO Tools?
There are more SEO tools out there than you can count; sometimes it's hard to sort through them all and find the ones that will provide real value. Here are the ones you need to keep your eye on.

Install a little bit of code on your site and Google Analytics will allow you to break down your site traffic in a thousand ways and get almost any information you need. This tool is free and helps you to see where your traffic is coming from, how it got there, how long it stayed, what it did while it was there, and so on. Intimately understanding this tool is vital if you want to succeed with SEO.

Market Samurai is one of the market leaders when it comes to keyword and competition research. It's a powerful tool that allows you to get an in-depth understanding of a potential market before you jump into it. Because keyword selection is the most important part of SEO, this tool is crucial. It's available for a one-time fee, rather than a recurring monthly subscription, which is always a bonus.
Raven Tools

Raven Tools is a suite of SEO tools all available in one convenient location. It incorporates many popular tools like Open Site Explorer, Majestic SEO, SEM Rush, and others at a fraction of the price of purchasing them all separately. If you're serious about SEO, own a lot of sites, or are thinking about becoming a professional in this field, it's a must have.
Is It Possible to Rank Quickly?
Absolutely. The following techniques have worked for years and I see no reason why they shouldn't work for years to come.
1) Long Tail Keywords
Long tail keywords are specific phrases made up of three or more keywords. For example, if you have a site about the "Sony Handycam," long tail keywords would be specific model numbers such as "Sony Handycam HDR-S11." Not only are long tail keywords easier and faster to rank for, but people inputting specific terms like this are usually more on the buying side of the decision making process.
Individually these terms don't produce as much traffic, but you can build up an extensive list of them. Additionally, as your site gains traction, ranking for more competitive terms will become easier.
2) Build a Big Site
John Reese once commented that you're buying "more tickets in the search engine lottery" with a larger site. Simply put, larger sites provide more opportunities for you to rank. This is one of the reasons why ecommerce sites often do well in the search engine rankings. They're simply casting a wider net to catch more fish.
3) Internal Linking
We focus a lot on external links, but don't forget about the links inside your site. Make sure your internal links are getting to the right pages, have the proper anchor text, and are allowing search engine bots and visitors to easily get around your site and discover all of your content.
How Do I Avoid Being Banned?
Google is always attempting to deliver the best quality results to its search users and sometimes that means changing the way it ranks pages and what constitutes a trusted or quality site. The latest update was called "Panda" and it took aim at low quality content farms and sites that had simply scraped (stolen) their content from others. These sites had climbed to top positions in Google, but offered little in the way of quality.
Duplicate content has long been an issue for Google and you can expect it to continue to penalize sites that offer little or no originality. Many sites have chunks of duplicate content; the "product description" area of every Amazon listing, for example, is content from the manufacturer and is the same on every other site that sells the same product. But the difference between Amazon and scraper sites is that it adds real value by having its own descriptions of the product, videos about the product, reviews, etc.
Here are a few additional tips that will keep you on Google's good side:
Consider building a supporting network of sites that you can control and use them to promote your main site.
Purchase expired domains that fit your market and retool them with your content. Google trusts older sites more than brand new ones, so by purchasing these sites and setting up shop there you can gain instant credibility.
Create quality content that adds value to the Internet.
I've mentioned this already but I can't stress it enough. Build incoming links from a variety of sources, from a variety of IP addresses, and using a variety of different anchor texts.
Build incoming links at a steady and continuous rate, and avoid strategies that create lots of links in a very short space of time.
If I could boil SEO down into one sentence it would be to learn to think like Google. Understand the kind of sites that it wants to rank well and aim to produce one of those sites. If you build a solid website that is filled with quality content and has a diverse and high quality backlink portfolio, you will do just fine.
Interested in even more solid answers to all your SEO questions?  Download our FREE report, "The SEO Manifesto" or follow Dave on Twitter.