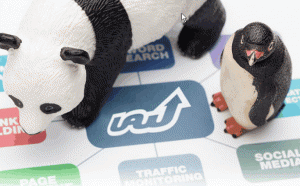 Click here to discover – What Really Happened To The Blog Networks Post Panda & Penguin
Panda, Penguin and all the other black and white animals have wreaked havoc on the SEO industry over the past year.
Perhaps one of the highest profile changes was the targetting of blog networks. Google has very clearly stated their opinion and even singled out a few networks to make and example of them.
Now, with the changes coming thick and fast it's been fun to watch all the speculation around the industry. People are jumping to conclusions, making sweeping claims and showing their ignorance. I do things a little differently – I prefer to know the facts before speaking 🙂
So, as part of my due dilligence, I got in touch with a couple of my friends who own some of the biggest blog networks in the game. I wanted to know what happened behind closed doors… what really happened.
– Were blogs de-index in mass?
– Were sites penalised because of links from bad networks?
– Do blog networks still work?
And that's just to name a few of my questions.
To get the answers, I interviewed one of the guys behind my most loved content syndication services – and to be clear, it's probably not fair to call this service a "blog network" since it's now evolved into so much more.
That said, the guy behind it knows more than most will even know about what really happened when Panda and Penguin hit.
I'm talking about Jason Arnold from Unique Article Wizard.
Now, chances are you may have never heard of this guy but you'll have heard of his service. He's pretty private guy and I actually twisted his arm a little do do his first public interview… I think you'll find his candor refreshing.
Anyway, in short, this interiew is pure SEO gold. It's super cutting edge and I consider it required listening by all.
Click here to download and discover… What Really Happened To The Blog Networks Post Panda & Penguin?
And while you're at it… let me know your stories about Panda & Penguin – were you hit?
Your SEO Coach,
Dave Jenyns
Ps. Want to find out more about Unique Article Wizard Pro? Click the link below – we use it and so should you 🙂