How to strengthen your online presence without doing the hard work!
We'll help you build authority through videos and 'derive' best-practices offpage SEO from them!
Get started today!
Learn More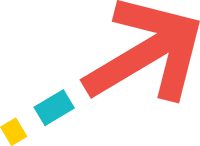 5 Reasons You Must Create Content
5 Reasons You Don't Do It
Authority Content Video + Derivatives
Video Content And More Back Links
$

2,995+GST*

per month for 3 months

Get Started
Perfect after AC Articles and Infographic programs, or if you already have content
Content review to pick up to 7 topics to shoot videos for
Scripting for videos
Half-day video shoot at your premises with pro equipment
Video editing with logo, lower thirds and call to action
Upload and optimise on YouTube
Embed videos on their respective pages
Create derivatives (aka offpage SEO / link building) for 1 video (eg. transcriptions, slides, audio, etc)
You'll have up to 7 videos and 10 high quality links gradually created over 3 months
Get Started
* GST where applicable
** Uploading to WordPress sites only.
Make Google Love You.
Websites that don't contribute value to their users aren't rewarded in search. Google loves websites that offer helpful content for its users, so if you provide what searchers are looking for, Google will love you.
But who has time to create content? You run a business. You don't have time to brainstorm, write, edit, create, post, and share information in order to generate awesome backlinks; but that's where we come in! Because we offer video content creation services, we can do all that hard work for you. All you have to do now is just get started!
What does Authority Content Articles look like?
Frequently Asked Questions
Featured in














Worked with













What our clients say
We're proud of what we do as online marketing specialists in Melbourne, helping businesses achieve authority in their niches through original content creation and smart SEO.
Why use Melbourne SEO Services?
Our expert team hits home-runs time and time again for our clients. Why? Because we're professionals who live and breathe SEO and more importantly, we live by our team values. At the core, we treat every website and every business like it's our own… and in this way we apply only the latest best practices that stand the test of time.