Podcasting is blowing up and it's showing no signs of slowing down. Should we blame StartUp and The Tim Ferriss Show? Maybe. But with more and more companies running their own (e.g. Basecamp's The Rework Podcast, Hubspot's The Growth Show, and Slack's Work in Progress), it's high time you come out of your cave and get on board. Because not only are podcasts relatively easy and low-cost to launch, they also open up a whole new world of opportunities for reaching your customers and growing your business. The need to learn how to start a podcast is ever more important.
As someone who's guested on a few shows, I've seen how starting a podcast can benefit businesses and brands:
1. It can help generate more qualified leads. Most people who listen to podcasts are not casual listeners. They are people who have a keen interest in your topic (or product), and interested customers are not only perpetually ready to give you their time to hear more, they are also most likely to make a move.
2. It can help create an authentic brand voice. And by giving a real voice to your brand, you make your company more relatable and human. And when you're both of those things, you make your audience feel comfortable and trusting. You keep at it, and you are well on your way to establishing a loyal customer base.
3. It can help build a more personal connection. The best podcasts always feel like listening in on friends hanging out. They're conversational, fluid, and very laid-back, which gives listeners a more authentic feel for your brand's personality and, you, a much deeper connection with your audience.
Now if you're still on the fence about taking the podcasting plunge, I will tell you this: the water is going to be a little choppy at first, that's for sure; but it really isn't something a darn good system can't help you with.
SO WHAT ARE THE STEPS TO STARTING A PODCAST?
Well, I'm glad you asked because we sure ain't leaving a stone unturned in this post! Ready? Let's jump right in.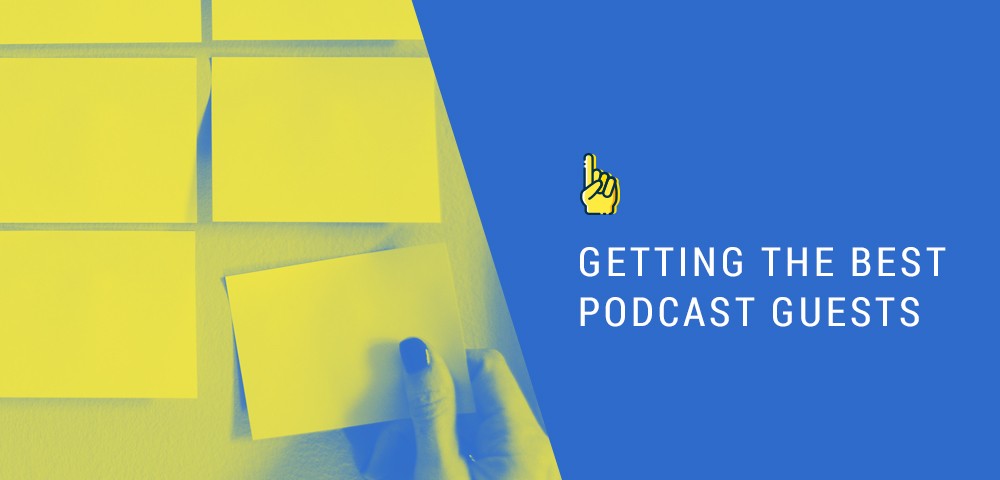 Step 1: Identify the guests you want to interview in your podcast.
Example: Create a list of guests that will be of interest to your audience. You can use an online tool (Asana, Trello) and create a board named "To Contact" and add there all contacts. Share access with your team, so that they can also add contacts to the board. That way you'll have an ever-growing list of potential guests for your podcast.
Step 2: Determine who is going to make the interview with the guests.
Add the team member who is going to make the interview against the guest's name on the "To Contact" board.
Step 3. Reach out and contact.
Create an email template to use, where you'll only need to substitute names, emails and specific details about your guests.

Suggestion! Best email template consists of 4 parts:

Praise or thank your potential guest (get his/her attention);

Show how you two align in terms of the audience you serve;

Make it clear why you contact him/her (want to make an interview for my podcast);

Add a link to a booking page that is connected with your calendar.
Step 4: Schedule the interview.
Use ScheduleOnce (online appointment booking system, alternatives are SimplyBook.Me, AcutyScheduling, MyTime) and connect it to your calendar, so that your potential guest can see your availability and appointments will be automatically scheduled.

Schedule automated reminders to go out both to you and your guest 48 hours and 24 hours before the interview.

Ensure you and the interviewee have exchanged your Skype IDs (if you are going to use Skype for the interview) or other relevant contact information.
Step 5: Schedule when the interview will be published.
Suggestion! Use Zapier (an automation tool) to connect ScheduleOnce (or the appointment booking system you are using) with Kissflow (Business process management software, alternatives are BPM'Online, LeanKit) to automate your workflow.

Send notifications to the team members for the launch date of the interview.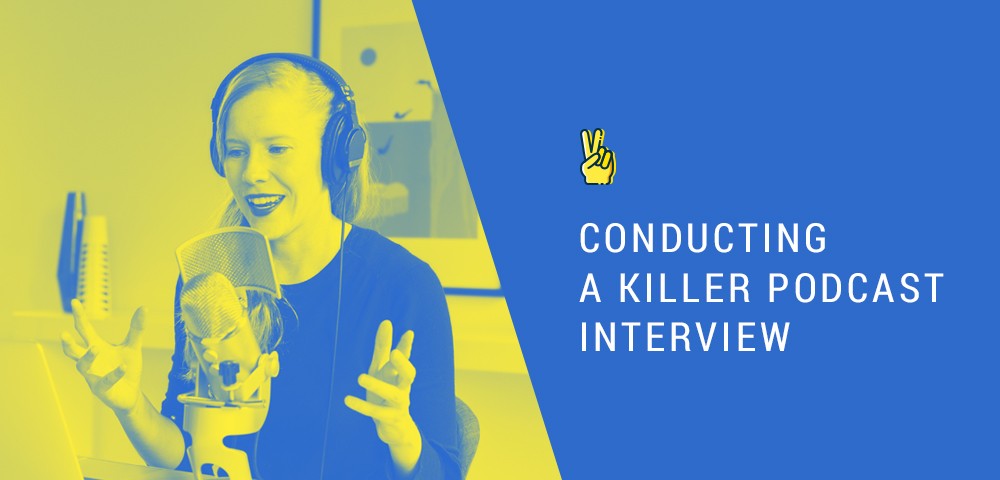 Step 6: Conduct research on the interviewee.
Use the results from your research to create a one-page "Dossier". Include any major milestones that person has achieved: books he/she has written, software he/she is involved in, live events that they run, the business they are in, what they are blogging about, etc. Use this information to tailor your questions to your guest.

Suggestion! You can hire a freelancer / Virtual Assistant to help you with the research.
Step 7: Conduct the interview and record video and audio.
Conduct the interview via Skype.

Suggestion! Use a good set of microphone and camera to record the interview. Ask your interviewee also to use a decent USB microphone or at least a headset at their end. Troy uses a Rode NT-USB microphone to record the audio and a Logitech C920 USB camera to record video at his end. If you are making a video interview, use a softbox light, place it behind the camera onto your face, so that you are well lit.

Greet your guest. Get them to tell you their name, so that you get the pronunciation of their name right.

Check the audio is working at both ends.

Record the interview using a software.

Suggestion! Troy uses Call Recorder for Skype (as Skype if not supporting audio or video recording, here's a list of third-party recording applications for Linux, Mac, and Windows).

A good podcast should be a good conversation captured, recorded and shared. You can't do it if you are worried about all of the other stuff that goes with running a good podcast (like recording levels, editing, etc.).
Step 8: During the interview make notes.
Use these notes to create a checklist with 5 most important outcomes/secrets that your guest uses in their field.

Use a designer to create a beautiful PDF that people can download from that episode on your website.

Ask the designer to create a desktop and a mobile version adds for the checklist, so that when people are watching or listening to the podcast, or reading the show notes on the website, there's an add at the bottom of the post that they can click on, which opens an opt-in form where they can opt-in for the checklist

Suggestion! Provide a template?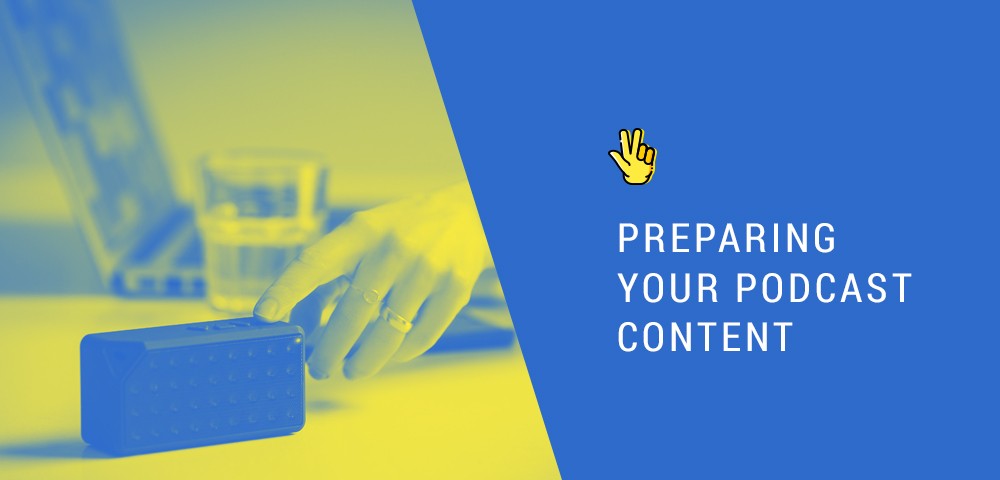 Step 9: Record video + audio intro and outro.
Create templates that you can use by simply changing the guest's name and interview theme.

Example: "Welcome to the WP Elevation podcast. On this episode, our featured guest is David Jenyns and we are talking about using authority content to increase sales in your business. Stay with us." The outro is a call to action: subscribe to the podcast, go to the website to download the checklist.

Suggestion! Add an "intriguing introduction" – an interesting mid-sentence, for example, "When I was 17 and my grandfather blew up the bakery, so that's why I learned the safety of food prepping". Use this like a snippet to get your audience attention. Send to your editor a note with the timestamp of such part in your interview.
Step 10: Upload all video and audio files to a cloud-based platform for easy sharing.
Use your Google Drive or DropBox.

Send the links to the files to your editor.

Work with your editor to create a structure template for your podcast, which he will always use when preparing your podcasts.

If you are not a really great and efficient editor, you need to hire one.
Step 11: Create a blog post with show notes. 
Suggestion! Send a link to the unedited mp3 to your Virtual Assistant who will use it to write the show notes as a 1000-words blog post.

Use a structured template, start with elevator pitch (1-2 sentences as to why you should listen to the episode, then add editorial of what the episode is about and finish with links to external third-party resources or tools which we spoke about). 

Suggestion! Ask your Virtual Assistant to write some tweetables, which you can use as part of your promotional campaign. 

Show notes: a transcription is not show notes. A paragraph is not shownotes. Show notes must be a good, standalone blog post. If you are not a great writer, find someone to write your show notes. 

Get a great featured image of the guest. 
Step 12: Upload the finished video interview to a video sharing platform.
Step 13: Add the finished audio interview to a podcasting platform.
Use Omny Studio and your show notes as well.

Link from Omny Studio back to your website so that people listening to your podcast can click through to get the checklist.

You can use Omny Study to collect analytics, get embed codes to embed the podcast to your website.
Step 14: Assemble the video interview as a draft page of your website.
Embed or include a link to your video, add show notes, checklist, checklist adds, tweetables.

If your website is WordPress based, you can use Visual Editor or use Advanced Custom Fields to create a podcast page template.

Add on-page SEO like titles, tags, description, keyword.

Save as draft page.
Step 15: Create a new opt-in form for the particular checklist.
Use tools like OptinMonster (lead generation software, alternatives are Thrive Leads, WP Subscribe Pro, MailChimp for WordPress).

Create a new form for every episode of the podcast, so that you can track conversions.

Add the new form to the podcast page on your website.

OptinMonster will capture the name and email address and push them into Infusionsoft.
Step 16: Integrate your optin form (as described in step 15.) with an autoresponder/marketing automation tool to deliver the checklist.
You can use Infusionsoft (alternatives can be Mailchimp, Zoho).

If you use Infusionsoft, avoid setting a new campaign in every week by setting custom fields and campaign links, where you can just replace the data. This way, you are using Merge fields to replace data dynamically.

Example: when you opt-in for David Jenyns' "7 Secrets to Authority Content" you will receive an email (Email #2) (Attachments section):

Infusionsoft will tag this lead as someone who is interested in that topic.
Step 17: Set the date when the podcast is going live as a publish date of the blog post in WordPress.
Schedule the same time the podcast to be published on the podcast platform (Omny Studio). This will guarantee that you have your podcast on your iPhone, and on your website at the same time.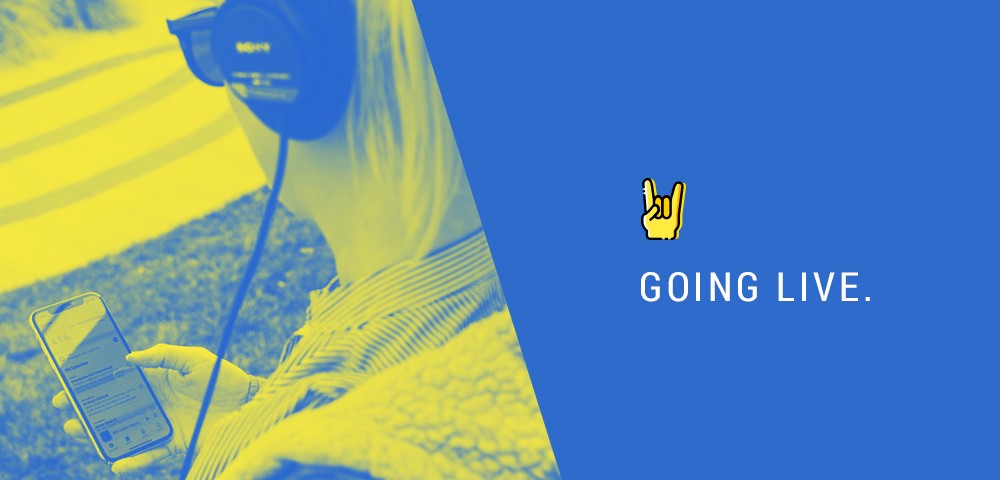 Step 18: Send an email with link to the podcast to the interviewee.
You can use a template and change only the names, titles and links for the current podcast.

Example: "Hi David, your episode "7 Secrets to Authority Content" is live. Here's a link: [add a link]" Then David gets the link and shares it with his audience.

Suggestion! If your team uses Slack for communication, you can use Zapier to set an automation. When a podcast goes live, the host to receive a notification in the podcast Slack channel with the email (preliminary set as the template) with pre-populated guest name, episode title and link.
Step 19: Share the completed blog post & interview on social media.
Suggestion! Use tools like Sprout Social (social media management tool, similar to Hootsuite and Buffer) to promote the episode over Twitter and Facebook.
Step 20: Send a newsletter dedicated to the new blog post & interview to your audience.
Example, if your podcast goes live on Wednesday, send the dedicated newsletter on Friday.

On the following week include the episode as the main article in your weekly newsletter.

Reminder: Make a system to measure your downloads, which will help you measure the effectiveness of the podcast.
SERIOUSLY, GIVE IT A SHOT.
Podcasting is one of the best things you can do for your business. Besides building credibility, podcasting can help you establish a strong connection with your customers, as well as take your brand above and beyond. Send that email! Invite guests who are going to not just teach your audience something valuable but also inspire them to take action. And most of all, don't forget to have fun.
Still unsure of how to start a podcast? We've totally got your back!
Post contributor: Troy Dean | WP Elevation