Our most popular service, the SEO Starter Pack, allows you to 'level up' your website for organic search! #gameon
Get started today!
Learn More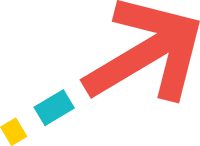 Why Do You Need A Starter Pack?
SEO Starter Pack
from $

1,999+GST*

One-time investment
Website Audit**
Our analysis of top priority audit items to be fixed
Onpage SEO for up to 15 pages (keyword research, meta titles & description writing, uploading*** to site)
Post-audit review session via phone or online
Project Timeline: 4 weeks
* GST where applicable
** Excludes larger ecommerce websites with 50+ items. These sites require special attention and may need more detailed analysis. If in doubt, please enquire with the team.
*** Uploading to WordPress sites only, otherwise onpage SEO is delivered via spreadsheet to the site owner to upload.
Make Google Love You.
Once upon a time, search engine optimisation (SEO) was merely considered helpful; it was an added bonus and not really necessary. But that fairytale has long ended… now your website (regardless of size) must have basic SEO groundwork implemented for it to be properly indexed and found.
Who needs SEO? Everyone with a website. Whether brand new or years old, getting essential SEO injected into your website can (and will!) do a world of good for your rankings, traffic and sales. Now more often than not, most clients look towards our monthly small business seo services packages (since SEO isn't a one-time-thing) but sometimes in less competitive spaces you might just need an SEO tune up!
We're able to audit any website, WordPress or not! But because our team are highly trained and proficient in the WordPress CMS, we will only implement work on WordPress websites. This just means that if you have a non-Wordpress website, and we've done onpage SEO for you, we'll send across the work to you via a spreadsheet for your team to upload.
Note: larger ecommerce website may require additional work beyond our standard SEO Starter Pack. Deep technical SEO audits typically start from $2495 GST but it will depend on the size and nature of the site. Please enquire with our team.
No matter which service you choose, you will always have the option to chat with one of our expert team about the next steps to keep improving your site. Whether that's going onto one of our monthly SEO campaigns or just getting our help when you need it with our Pack of 10 Hours , or perhaps something else, we'll work something out that will suit your needs and your budget.
Featured in & worked with



























What our clients say
We're proud of what we do as online marketing specialists in Melbourne, helping businesses achieve authority in their niches through original content creation and smart SEO.
Get Started - Click Here
Why use Melbourne SEO Services?
Our expert team hits home-runs time and time again for our clients. Why? Because we're professionals who live and breathe SEO and more importantly, we live by our team values. At the core, we treat every website and every business like it's our own… and in this way we apply only the latest best practices that stand the test of time.