Our SEO Process Explained.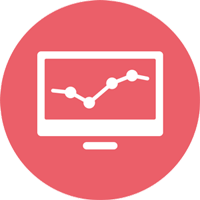 #1. Website
Get Google to fall in love with your website by following best practice onpage and technical SEO.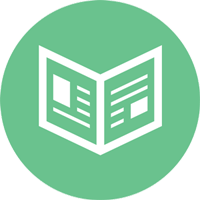 #2. Content
Get the attention, engage and build trust with your audience by using our authority content formula.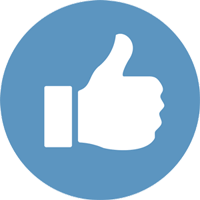 #3. Share
Traditional link building is dead, follow our modern approach to earning links and improve your traffic.
Is This Perhaps The Best SEO Process Known To Man Woman? We Think So…
These days, just having a running website with a lot of "fluff" and targeted keyword content is not enough for it to be discovered by Google. You need to be able to follow some of Google's best practices to provide value and consistently updated content to be relevant in your perspective industry. Recently, Google has came out and explicitly stated some of its guidelines such as optimizing for mobile, reducing 404 errors, and operating on https instead of http. We need to keep in mind what Google's best practices when building a site with content and give Google exactly what it is looking for, rather than ignoring the advice that is directly given to you. After creating wonderful content for your audience, it needs to be shared across the web for Google to recognize you as a relevant source.
The fact is, you can have the greatest content in the world, but what good is it if no one knows about it? So what's the secret to higher ranks in Google? We have established our proven 3 step process in what we believe is the foundation of creating, sharing and ultimately ranking your website.
1. Website – make sure you're Google ready
The first part of making your website discoverable is to actually have a website. We like to work in WordPress, as it is the most SEO friendly and gives you the most control to how you want your website to look. However, its still okay if you don't have WordPress, as SEO can be optimized for other platforms as well, including Shopify, Wix, Squarespace, etc… Now, assuming that you have had someone from our team, or another professional developer build out the site, you need to ensure to it is properly optimized according to Google's guidelines. 
Some of the important website factors include:
– site speed (quick loading time)
– low bounce rate
– Reducing technical errors (such as 404's, duplicate content, https)
We can think of a solid website as the anchor for your business. Without a technically sound and stable base, all the "SEO magic" in the world won't help you get discovered by your target audience. To determine if your website is Google ready or not, you can check out our DIY website audit.
2. Content – make sure you give your clients what they're looking for
Once the technical factors of your website is established, good quality content needs to be created. Google looks for some key pages such as your "contact", "about us" and "privacy policy" page. These pages will quickly allow your visitor to see where and how to contact you if needed. It's also important not to try and optimize for certain keywords on these pages. These pages should just serve the purpose of providing valuable information on your business's best practices and contact info.
Content should help provide valuable information in helping answer questions that your visitors may have. Google has recently been mentioning E.A.T (Expertise, Authoritativeness, and trustworthiness) as a measure of how valuable content is. This goes hand in hand with authority marketing, where you produce quality content in your area of expertise to be seen as an authoritative source. It's important to keep in mind quality over quantity when producing content on your website.
So what does producing quality content exactly mean? First, it should offer actual value to your visitor, rather than trying to sell a product or service. The content should be created for the visitor first in mind, rather than trying to optimize it for SEO purposes. This means that your priority should to write for a human to understand and not for a solely to optimize for a Google bot to crawl. Just ask yourself if the content that you have produced is giving the reader valuable information or not.
A poorly written content can create higher bounce rates and less value to the reader, signaling a "bad" experience in the eyes of Google. When the Google spider bots come and crawl your content, it will be able to determine the relevancy and if it was relevant to the specific search term. A plethora of low-quality content may send a signal to these search bots that your pages are not relevant and do not provide much valuable information. So it is always important to think with the reader first in mind when producing your content.
Currently, and for the years ahead, video accounts for the majority of traffic on the internet and this percentage will only increase.
Your SEO strategy should start with a high quality video. Luckily, a couple hours of filming can be syndicated and turned into months of high quality content for your audience.
3. Sharing – pass it around the web so people can find you.
You might have read all the way down to this post and already have great content to share with the world. What's the point of making quality content if there is no one to see it? We believe in making your content the authority leader. The key is persuading your audience that you are a reliable and trusted source in your field of business. With your great content and our syndication strategies, you will be the go-to person in your field. 
They key is getting others to talk about you. This can be done by selecting the best pieces of content and redistributing them through various social channels such as youtube, facebook and email. For example, once someone signs up for your newsletter, you can then start targeting them through email, and then they suddenly see you on facebook or find your youtube channel. This makes it seem as though you are omnipresent on all channels of distribution.
Keep in mind it is critical to be consistent when you are implementing this strategy. Once you get into the flow of producing and consistently sharing your content, you can start to engage in remarketing and target those who have already been exposed to your content.
Beyond our SEO process, you may want to take your shared content to the next level by using paid advertisement through Google Adwords, Youtube, and Facebook Ads. Although organic traffic is king and generally converts better, paid traffic can be better leveraged to compliment your organic traffic building strategies. Remarketing your content with paid advertisement can be extremely efficient when done properly. Remarketing and paid advertising is almost the icing on the top that allows you to target the low hanging fruit when customers are already exposed and engaged in your products or services.
The process of SEO does not have to be difficult. At the end of the day, it is all about driving traffic to your website so that you can effectively increase your customer base, revenue, profitability and most importantly ROI.
Ready to turn on a flood of your ideal customers in 60 days or less?
Book one of our Magnetic Marketing Plan Sessions and get our propriety system tailored to your business. Click here to get started.
Not too sure where to start?