OK let's cut to the chase…
Here's another round of the Small Business Internet Marketing Weekly – the post that summarises news and helpful links for small/medium sized business owners.
It's another big week in news – here's what I spotted:
Matt Cutts comments on an "over optimisation" penalty – definitely one to review
http://selnd.com/FO503K
How garbage ranks in the SERPs – detailed report explaining some dodgy tactics
http://www.seomoz.org/blog/how-garbage-ranks-in-the-serps-a-case-study
10 useful findings about how people view websites – how can you apply this?
http://conversionxl.com/10-useful-findings-about-how-people-view-websites/
Need help with the basics of onsite SEO – you can't go wrong with these tips
http://www.melbourneseoservices.com/onsite-seo/
Paypal accepts payments from iPhones – wow! love the innovation
http://mashable.com/2012/03/15/paypal-here-hands-on/
Re-imagining classic ads for the web – interesting initiative by Google
http://googleblog.blogspot.com.au/2012/03/re-imagining-classic-ads-for-modern-web.html
Capsule CRM – we've started using this and love it.
http://capsulecrm.com/
And that's not to mention the launch of the new iPad – that was all over the news! We're already looking into the future of the web and mobile + tablet computing are huge growth areas.
That's it for now but don't forget to catch me on Twitter or Facebook for more fresh updates.
---
Did you enjoy this post?
Be sure to subscribe to this blog and follow us on Twitter, YouTube and Facebook.
How can we help you?
1)
Download The Free Report: '4 Step SEO Method' + 2 bonus reports.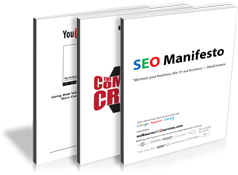 2)
Work With Us

Everyone's situation is unique and there really isn't a "one size fits all." Accordingly, the "next step" is for you to visit our
"Services"
page and then
contact us
to see how we can help you.