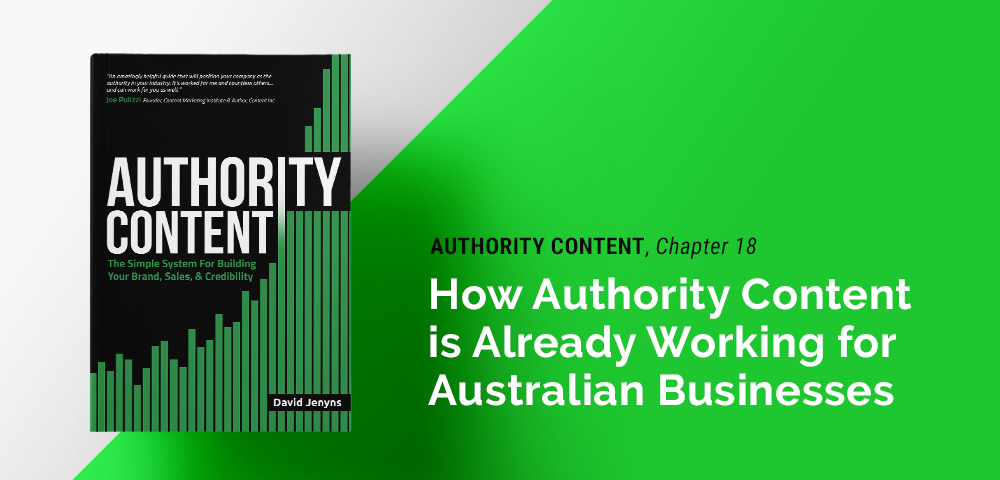 Chapter index / Previous chapter
Whether you are a regular reader of our blog or have managed to read a few posts, you'll probably understand by now how passionate we are about Authority Content. We've been extremely lucky to share with you various chapters from David Jenyns' book of the same name, to give you an insight into how it all works.
But with so many different opinions about content, SEO, and online marketing strategies, we understand that it can be difficult to know who to trust. Of course, you don't want to spend a big chunk of money on creating content for your website and social media channels, if it's just all going to be for nothing.
In the final chapter of Authority Content, David shares with us some case studies on real Australian businesses that have implemented his strategies into their business. Perhaps after reading some of these, you'll realise that following David's advice is the best way to get ahead and establish yourself as an authority in your industry.
CHAPTER 18: AUTHORITY CONTENT IN ACTION
Clearly one of my core philosophies is to be the best example of what I teach, so looking deep within all of my businesses you will find excellent applications of Authority Content. That said, I'm not the only one applying this strategy with great success. Here are small samplings of some of the businesses I've personally worked with to apply the process.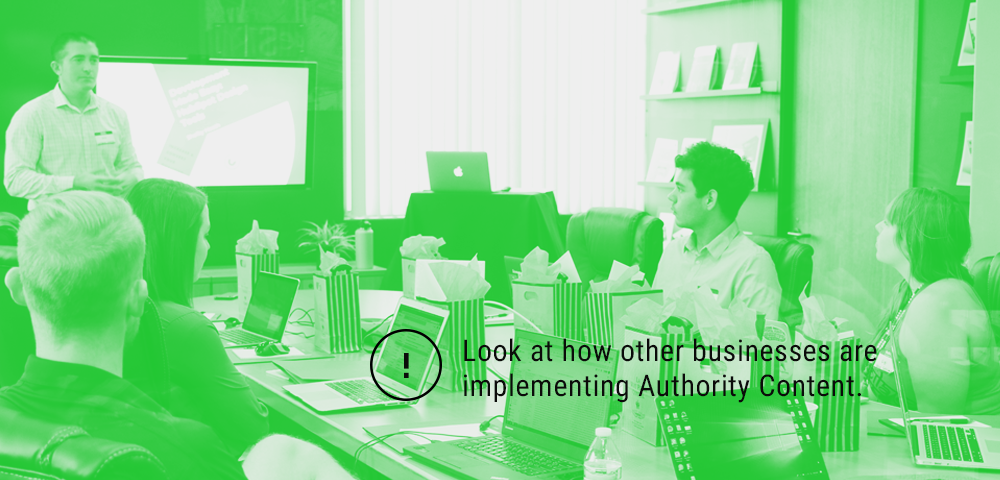 Case Study #1: Compass Pools Australia (CPA)
www.compasspools.com.au
Business: One of Australia's leading in-ground fibreglass swimming pool manufacturer.
CPA spent a day recording a series of videos in which team members spoke on a variety of topics. They invited a few members of staff and some guests to sit in and listen. The main goal of the day was to answer almost every question that a prospect might have before purchasing a swimming pool.
The videos were chopped up into 25+ videos and posted onto their website, along with transcripts, made accessible free of charge to any visitor. By creating a 'free to anyone' buyers guide, CPA was able to demonstrate their authority and build trust between the prospect and the business.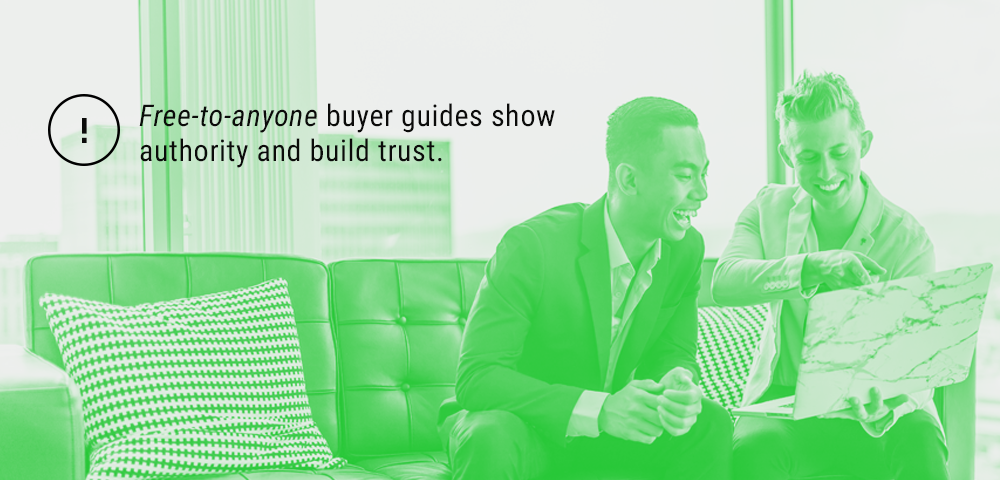 One of the side effects was a noticeably increased connection with their customers – probably because of the relaxed, conversational, friendly style in which the video content is delivered. Visitors to CPA's showroom have even recognised team members from the videos and, on a couple of occasions, have reacted as if they were meeting mini celebrities.
One CPA salesman even went to meet a prospect in their home and was greeted as if he was an old friend. It transpired that the customer had watched the salesman on video some weeks ago and was remembering the experience as if the salesman had previously visited him. This went a long way in selling a $50k+ swimming pool.
Some of the videos have been gaining great traction on YouTube with additional press releases used to amplify the results. The CPA team have been so thrilled with the results they're already planning their next round of Authority Content.
Watch the complete Compass Pools case study video here: www.authoritycontent.com/compass
Case Study #2: WP Elevation
www.wpelevation.com
Business: A business accelerator program for WordPress consultants.
WP Elevation ran a one-day "Master Class" event in the Melbourne CBD. Just over 30 people attended on the day and an additional handful of people who couldn't make it, purchased the option of receiving the recordings of the event. These sales alone allowed the event to break even.
After the event, WP Elevation used social media to talk about the Master Class and to promote the forthcoming sale of the edited version of the video recording. Approximately two months after the event, recorded material was placed on a membership site and access was made available during a limited window. Sales of access to the membership site generated $11,500 in just four days. The "Master Class" video package will now be used as a bonus product or as the subject of additional sales events.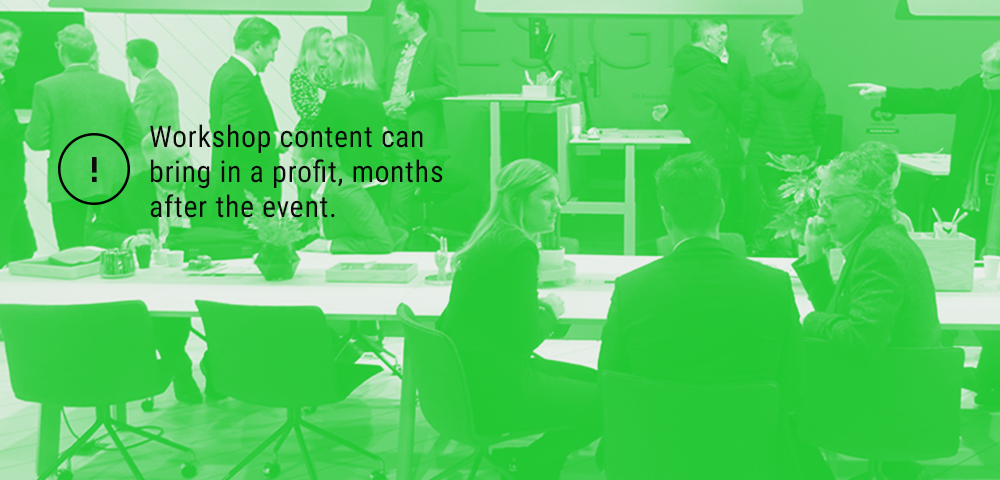 At the time of writing, WP Elevation has only just started the "Promote" phase. However, based on its success so far, the owner of the business is expecting to see great results.
Case Study #3: Tradie Web Guys
www.tradiewebguys.com.au
Business: Helping tradies develop marketing solutions for their business.
Tradie Web Guys ran their first event with 30 people in attendance – each paid around $100 per ticket. Company founder, Matt Jones, arranged a number of different speakers and even lined up PayPal as a corporate sponsor. To keep his overheads low, he made an arrangement with a local video producer to film the event in exchange for some publicity. Additional coverage was obtained by contacting various technology sector publications and local television.
"I think if you've got a product and you know it can add value, you're not only cheating yourself but you're really cheating your industry by not getting it out there and doing some sort of Authority Content. It's about being present and getting guys together and the leverage that you can generate from that workshop."
– Matt Jones (Founder), Tradie Web Guys
Additional case studies can be found at www.authoritycontent.com
There you have it. Three great examples of Australian companies that are using Authority Content to scale up their business. They've taken David Jenyns' advice and are now establishing themselves as authorities in their industries through the great content they are creating. Check out their websites!
Unfortunately this is the last chapter we will be sharing from David's book – if you want to read more, you'll have to purchase your own copy from Amazon or the Authority Content website. No matter what kind of industry you are in, we really believe that all businesses can benefit from this book and have an excellent advantage that will put you above your competitors.
So, what are you waiting for?