The ability to accept online payments securely and easily is fundamental to any Internet business.
And if you're based in Australia, New Zealand or the UK, then you must (absolutely must) use eWAY.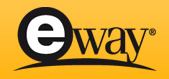 eWAY is a payment processing company – currently servicing in excess of 10,000 businesses – and is essentially a link between your website and your bank. They really "get" Internet business and they have an amazing array of revolutionary services such as Cloud Payments, Beagle Alerts and Pay Per Hour.
But as great as all these features are, the reasons we love eWAY here at Melbourne SEO Services are far simpler:
#1 – Simple Integration
This is arguably the main reason why eWAY is one the most recognized payment gateways in Australia; the simplicity with which their system can be installed and integrated with your website, shopping cart and accounting system has to be seen to be believed.
#2 – Naturally Intuitive
The centralised admin allows you to track payments, handle refunds, generate in-depth data on transactions and everything else you'd expect from a payment processor, but the intuitive way in which everything can be customised and accessed is outstanding. It's delightfully easy, even if you're new to all this stuff, to jump in and learn how everything works.
Oh, and the iPhone app works like a dream.
#3 – Perfect Customer Service
Processing credit card payments in a safe, reliable manner is a given but, to me, what really takes a company from good to great is the way in which they react when something goes wrong. eWAY ticks every single box in this category by making it easy to contact them by online chat, email and, yes, even by telephone.
If you've ever experienced the head-banging level of frustration that comes with trying to make a customer service telephone call to one of the other major payment gateway companies (one in particular – you know who you are) then you'll find eWAY to be a revelation.
The whole team at Melbourne SEO Services loves eWAY. If you're just getting started in the world of ecommerce and you're looking for a company to handle your online payments, then register with eWAY and you'll never look back. If you're currently wrestling with a different payment processor then check eWAY out and give serious consideration to making a switch. You may just save yourself a lot of time and hassle in the future.