No matter how careful you are with your documents, there are times when things go awry and you accidentally lose an important piece of work. It happens to all of us from time to time, and here at Melbourne SEO Services we like any software that can help protect us from losing documents!
The creator of Freshbooks decided to develop his solution for online billing as a direct result of this happening – he accidentally saved over an invoice and lost all of his work, prompting a flurry of inspiration that led to the creation of an innovative new solution for billing clients.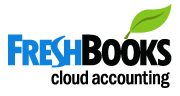 Eight years later, Freshbooks is still going strong and our team have discovered just how easy cloud accounting can make our financial administration. We wouldn't be without it, and here's why…
#1 – A breeze to use
We've been using Freshbooks for a full financial year now and it couldn't be easier. We looked at a range of different services for invoicing our clients before selecting Freshbooks, mindful that the right choice needed to be simple to use and very intuitive, so our team could jump straight in without having to waste time wrestling with a complex software system. Freshbooks is ideal because it has a great user interface that makes it really quick to understand and start using.
#2 – Link it to other systems

Any online billing solution Melbourne SEO Services chose needed to be fully integrated with our existing systems. We use the eWay merchant facility, and Freshbooks links right in with it, letting us send invoices to our clients, who can click and pay without going through long processes and hassles. It's the perfect complement for eWay and completely compatible with it.
#3 – A centralised invoicing system
The team at Melbourne SEO Services are always busy on a range of different projects, which makes it really important for us to have a simple, centralised system for sending out invoices to our clients. Freshbooks lets us integrate our entire accounting process so we can see who's paid what and when, and we can pull off powerful reports with a few clicks if we want a great overview of our accounts.
#4 – Supports remote working
Freshbooks is compatible with all major devices, from Smartphones to iPads, so we can pop in anytime, from any location and check out our recent accounting activity without being tied to the office. We each have secure log-ins, so members of the team can keep on top of our financial activity wherever we happen to be. It also lets us set up team timesheets for collaborative working, which is a great feature.
#5 – Outstanding customer support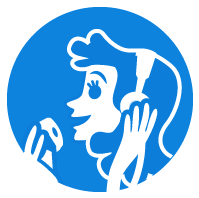 There's nothing worse than finding a great product, and then not being able to speak to the people behind it if you need help. Melbourne SEO Services loves the approach the Freshbooks team have to customer service. They guarantee to pick up the phone after just one and a half rings, providing ongoing support through their helpdesk of friendly advisors.
Freshbooks has really transformed the way in which Melbourne SEO Services performs its cloud accounting, and we're sure that you'll love it as much as we do!