An SEO Case Study For Integrated Consulting Solutions
Here's another case study of some quick SEO results for our client Integrated Consulting Solutions (ICS). In less than a month, they have scored the number one position in both the Google local business listing and the organic search list for the keyword "ISO Consultants Melbourne".  This is a huge win considering their website didn't even rank three weeks ago!
Here's a screenshot of their Google local business listing: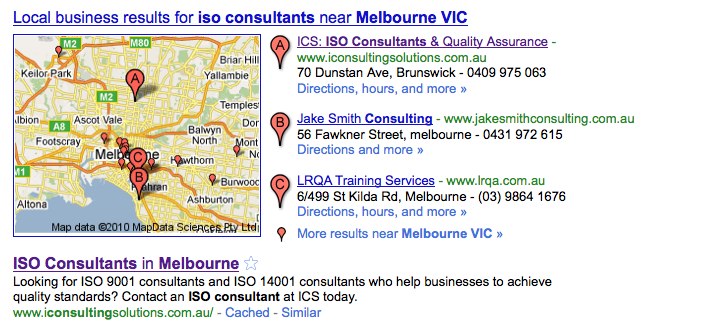 Needless to say, they are very happy with the result and excited about the next level of their SEO campaign.