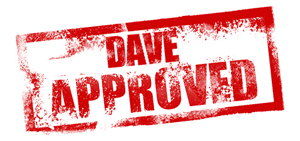 I know sometimes it's hard to know who you can trust and who to avoid online. Sure there's loads of good internet marketing products and services online but how do you know which ones are good and which ones are the scams?
Over the years we've worked with hundreds of providers in the online space and we had to discover this using the trial and error method. Now with all this knowledge under our belt…
We've just launched an interesting side project I think you might find very useful. It's only in the early days of its development but I wanted you to see it first and let me know what you think.
Watch this short one minute video to see what it's all about: www.daveapproved.com
By the way, If you've used any of the services listed on "Dave Approved" I'd love to see your comments and ratings for the services.