Build Your Business Quicker, Easier & With Less Money Using These Outsourcing Strategies.
Introducing The Outsource Profit Machine 2: The complete all-in-one digital outsourcing and virtual team building course that teaches you everything you need to know about small business outsourcing. These are the same systems and processes we use in our team here at Melbourne SEO! Now includes versions OPM 1 + 2.
100% digital download. Order now & gain instant access.
Here's what you'll get when you order…
14 hours of uncut footage from BOTH closed-door workshops
mp3 recordings of the workshop
complete transcripts
Workbook containing all the slides and extra training material given to the original workshop attendees
Plus all of the sample outsourcing documentation that we use
$100 cash voucher for any other Melbourne SEO Services product or service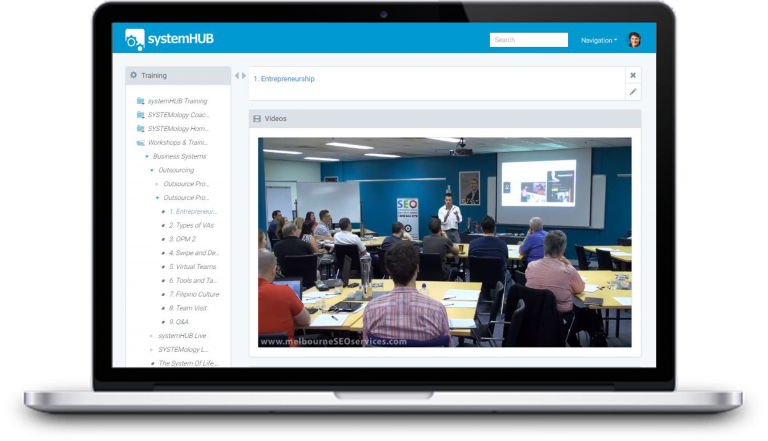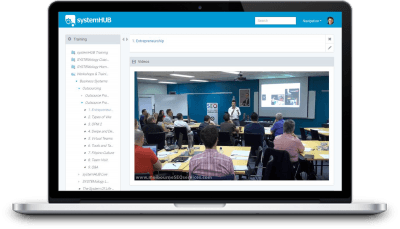 What's covered in the original Outsource Profit Machine:
Session 1 – Geo-arbitrage
Why outsourcing is the solution to most of your business troubles and how to use geo-arbitrage to grow your business like never before – once you understand this, your business will never be the same. (17:49)
Session 2 – Out-tasking
Learn the key differences between 'out-tasking', 'outsourcing' and 'insourcing' – most people fail at outsourcing because they don't fully understand these distinctions. Don't be one of them. (59:42)
Session 3 – Insourcing
How to use the George Foreman method to attract 'A' players to your business – the exact system we use, guaranteed to save hundreds of thousands of dollars over the long term in mis-hires. (57:29)
Session 4 – Team Induction
Discover our proven process anyone can follow to welcome new staff into your team – from documentation to software – you'll set an expectation of success. (1:15:36)
Session 5 – Tools Of The Trade
Get the most out of your team with these effective management techniques – don't waste a moment longer wondering if your team is doing the right thing, know with confidence that they are. (52:41)
Session 6 – Effective Management
Cutting-edge tools and how the pros use them to train, communicate and manage virtual teams – the real secret is how it all works together. (26:29)
Session 7 – System Design
Learn why the "money's in the system" and the step-by-step formula we use to create powerful systems allowing you to work 'on' the business, not 'in' it – deep down you know you need this information. (1:07:21)
Session 8 – Getting Started
Use our detailed plan to get your outsourcing journey started immediately – most people get stuck before they even get started. At the end of this session you'll know exactly what you must do to make outsourcing work for you. (48:40)
And then the Outsource Profit Machine 2:
Session 1: Stages of Entrepreneurship
In this important session for any entrepreneur, Dave Jenyns takes you through the 4 Stages of Entrepreneurship and how it directly applies to the type of outsourcing you need to be doing in each stage. After watching this session, you'll be able to identify where you are right now in your entrepreneurial journey, and the exact steps you need to be taking today. (38:18)
Session 2: Types of Virtual Assistants
In his first guest presentation, Chris Ducker (founder and CEO of Virtual Staff Finder and the Live2Sell Group of Companies) clearly explains the different types of Virtual Assistants available, ensuring you don't get burnt hiring the wrong person for the wrong job. (35:03)
Session 3: OPM 2
For those coming to the outsourcing party a little late, this is a must-view session as Dave discusses "what's new" in the world of outsourcing since our first workshop (Sessions 1-8 above) and what you need to be aware of to ensure you get the greatest results from your virtual team in 2013. (58:54)
Session 4: Swipe-and-Deploy Templates
This session will save you hundreds of hours and thousands of dollars as Pete opens up his 'swipe file' and gives you all the templates, job adverts, documents and more, which you can take and implement in your business straightaway. With the content here, you will no longer struggle to find the write document for the right job. Virtually all the systems are here for you to swipe and deploy. (33:53)
Session 5: Virtual Teams. Presented by one of the original workshop attendees, Jen Sheahan, you'll see a live case study of an OPM student who has taken over the world. Discover Jen's triumphs and hurdles, as she took the information from the original workshop, mixed it with experience, and kicked major goals. (50:36)
Session 6: Tools and Tactics
In Pete's second session of Workshop 2, he shares all the latest online tools, apps and software he and the team are using right now to increase output, productivity and conversions. (29:54)
Session 7: Understanding Filipino Culture
Chris Ducker joins us again for this session to enlighten you on the true culture of Filipino team members. Discover everything about their culture, personalities, work habits and preferred management style. Don't even think about hiring a Filipino until you check out this session. (34:00)
Session 8: Team Visit
Taking this outsourcing thing seriously and growing a team? Then this session with Dave is a must-watch. Dave discusses the experiences, logistics and most importantly, the priceless benefits of getting on a plane and meeting your team face to face. (37:11)
Session 9: Q&A
In the final session of Workshop 2, we open the floor to the live attendees to answer all of their questions, friction points and queries to leave no stone unturned. (47:44)
Big take-aways from the day:
A few of the questions you'll find the answers to:
How much should you pay your team? What hourly rate is best? Discover the fine line between paying too much and not paying enough.
How do you actually pay people overseas? What services and options do you have?
How do you best brief your team on completing tasks? Follow our simple process and give yourself the best chance.
At what point should you hire someone full time, as opposed to outsourcing one off tasks?
How do you monitor outsourcers to ensure you're not getting ripped off? Understanding this is guaranteed to help you sleep easier at night.
How do you manage larger teams to ensure everything flows together? When the time comes, you'll thank us for this.
Where do you start and what should you outsource first? With our help you'll work smart, not hard – it's easy once you know how.
What are the best tools and software to use to improve efficiency? Don't waste your time digging for the right tools – we'll show you the best of the best.
How do you quickly and easily train your team? Most internet marketers get this wrong and it costs them big.
How do you know you're choosing the right person on Elance for one off tasks? No longer waste your time with tyre kickers and those who promise the world, yet under deliver.
How do you get your team to communicate together so they work without you? This is the secret to running a hands off business.
What is the 3Lancer technique and how does it improve your hiring success rate? No more guess work.
How do you write the perfect job spec for Elance or oDesk? Discover one simple sentence you literally drop into your job description that makes all the difference.
What is the SS Method and how does it speed up your filtering? It's simple and effective.
What are the first few things you MUST do when hiring a new team member? This will save you big in the long run.
Do you need to do 'Start Of Day' and 'End Of Day' meetings? We've tested both with and without – discover our findings.
What's the quickest and easiest way to create your own systems? Once you understand this you'll understand why your business hasn't grown like you wish it had.
And that's just the tip of the iceberg…
I'm confident we'll answer 99% of all the questions you'll have and any questions you feel we have missed, we're happy to answer with our ongoing support. In short, you'll learn everything you'll ever need to know about outsourcing – guaranteed.
What the attendees had to say:
"It will pay for itself in minutes!" – Mike Rhodes
"They know their stuff!" – Brent Hodgson
"I wish I had this information 7 years ago…" – Luke Moulton
"I'm not a geek and I still get it…" – Tim Reid
"Clearly the guy is systemised like you wouldn't believe!" – Ben Stickland
"They actually do what they are talking about…" – Anthony Fernando
"They're giving us exactly what they do, the whole picture…" – Jennifer Sheahan
"Learn from the best…" – Steve Ovens
"The quality of information is top…" – James Jackson
"Fantastic! Clear and concise…" – Michael Darby
"If you're wanting to go to the next level, this is the place to be…" – Elise Parker
"They're the best in the small business market…" – Ian Howard
"This program is pure gold!" – Katey Shaw
A few extra audio testimonials: