Unless it's a poodle, nobody likes fluff…
Check Out Our 'Content Is King' Copywriting Service.
We're now in the "Content is King" era: a time where real value and quality is crowned time and time again by the search engines. What's more, the days of adding useless "filler" copy to bolster your online presence are G-O-N-E.
It's time you say goodbye to the push-button, poor grammar, keyword stuffing fluff of the past and hello to compelling, quality content that will actually convert your visitors into buyers.
But do you have the time finish a cup of coffee, let alone craft an entire website's worth of copy? No, we didn't think so. Especially since business owners like yourself are in the game of succeeding in their respective trades, and not in trumping English 101.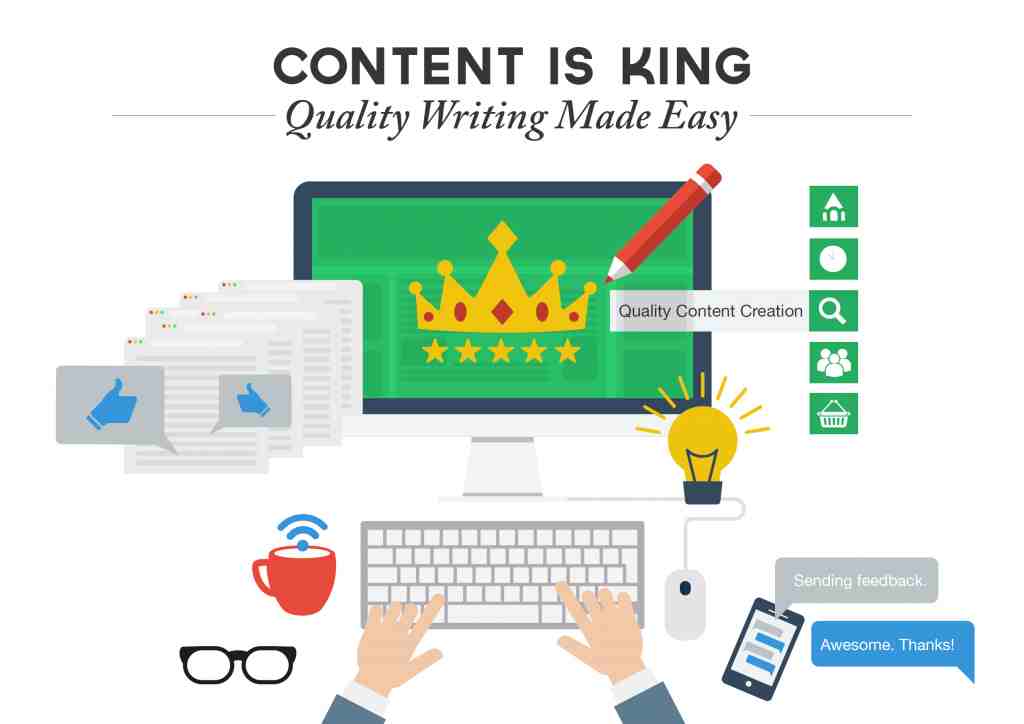 What do I need to do?
And don't panic! There's very little for you to do to get this ball rolling! All you need to provide is a bit of background information and a few examples of the writing style you like. Then if necessary, our SEO copywriter in Melbourne will organize a phone or Skype chat if anything's missing.
See, that didn't hurt, did it? Quality writing made easy.
Okay, you've taken the plunge, you've gone online and your website's ready for some copy! It's time for our key wordsmith to make your prospects fall in love with your message, product or service.
What's the cost?
For a one-time investment of only $1,800 (+GST where applicable) you'll receive approximately 3,600 words in the form of engaging, quality content that your visitors will love and share!
If you require more copy, want an eBook written, or have a special request such as existing content review/editing, please let us know and we can quote accordingly.
*Please note, because this is a one-on-one quality service, it's strictly limited and may be subject to wait times due to demand. So the sooner you lodge your interest – the better!
What will I receive?
Over the years, our main copywriter has produced hundreds of press releases, penned and edited countless website posts and pages, as well as ghost-written eBooks and white papers – for our own sites as well as our clients.
Luckily, we're allowing you (very) limited access to her… so here's what you get:
6 pages of 600 words each; or about 10 pages of 360 words each (a total of approximately 3,600 words).
Direct access to our writer.
Opportunity to review and provide feedback throughout the writing process.
Copy that effectively conveys your tone and message to achieve your goals – including a "Call To Action" closing – turning those pages into a sales funnel!
Relief that you didn't have to write anything!
Melissa and Melbourne SEO have been fantastic in their written projects for Alliance Accounting. On countless occasions, we have asked Melissa to assist us with the written content for our newsletters, webpages, media releases and many more articles. We have always been astonished by the content and format. At times we've even provided Melissa with very little content to work with, yet the article she produces will be astonishing. I have even learnt a thing or two about my own industry, just by reading Melissa's articles! I would highly recommend Melissa for any written articles and do not hesitate when passing her details on to others for similar work.