YouTube unexpectedly suspended the account of well known and high-profile blogger Darren Rowes (Problogger) – without warning, without explanation. Acting quickly, Darren posted an open letter to YouTube that attracted over 500 tweets and 170 comments asking for an explanation.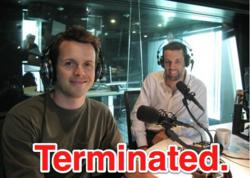 Rowse has become perhaps the most high-profile blogger in Australia after starting a blog back in 2002. Internationally renown for his work with network b5media, as well as sites like Digital Photography School and theProblogger blog – he's been a poster child for full time bloggers worldwide.
His success has gone from strength to strength, now boosting over 137,000 twitter followers and his sites are estimated to pull in more than 100,000 page impressions a day with his YouTube channel displaying hundreds of thousands of views. Darren has even been featured on YouTube's official channel for their Adsense advertising program.
It came as a huge shock as to his community of loyal followers that YouTube suspended his account for no apparent reason and with no explanation. Users were shown the following message when trying to view his video content: "This video has been removed as a violation of YouTube's policy against spam, scams and commercially deceptive content."
Problogger writes on his blog "why a problem with one video would trigger an account-wide suspension, why they wouldn't just delete the video and/or ask me to make changes."
Unfortunately Darren is not alone, with another well known blogger David Jenyns, from davidjenyns.com, suffering a similar fate on the same day having his account terminated. "I'm stunned having built a great reputation within the YouTube community," Dave comments in an open letter to YouTube. He states "YouTube appears to have made a big mistake overlooking their "3 strikes and you're out" as stated in their community guidelines… I really hope someone from YouTube is taking note."
Although Google spokesperson did not respond immediately, YouTube did yesterday acknowledge it made "the wrong call" when it suspended Rowes' account.
"With the massive volume of videos on our site, sometimes we make the wrong call," a spokesperson for the online video giant's owner Google said today. "When it's brought to our attention that a video or account has been mistakenly removed or suspended, we act quickly to reinstate it." Source:http://delimiter.com.au/2011/06/12/youtube-kills-problogger-account/
Yesterday Rowse expressed his appreciation to his readers for their support and also said he hoped the issue highlighted a few ways in which YouTube might be able to improve its processes dealing with potential issues. Read: Rowse's open letter to YouTube.
David Jenyns' account still remains inactive. Hundreds of followers have flocked to his website posting comments of support but still not word from Google. Only time will tell if Google's YouTube really listens.
To read more about this story click here and show your support.
Source: http://www.prweb.com/releases/2011/6/prweb8570678.htm