System Architect | Josh Denning: AuthorityFactory.net
Closing more deals in your business is a big deal and despite what you might think, it's within your reach, but it doesn't happen overnight.
The key is in the preparation. If you're not prepared, you may find yourself fumbling your way through sales calls, thereby diminishing your success rate.
To increase the number of business deals you close, you need to follow the right process.
Lucky for you, we have created just that.
The following 3-step process outlines what you need to do to identify the needs of your leads, create research-based solutions and prepare presentations and proposals for your high-end products or services.
Once you've generated a lead and are ready to call, this process kicks into gear, helping you turn your leads into closed business deals.
Here's how you can close a deal in just 3 steps.
Step 1a: Book an appointment and ask the prospect questions – go deep!
Identify the prospect's needs.

This could be called Needs Analysis or a Strategy Session. Ask your lead a lot of questions to uncover their needs, their problems, their frustrations, and what's held them back from achieving the results they want to achieve.

Actively listen

to the client and their responses.

Ask questions about their answers.

Show genuine true interest.

Suggestion!

Use a teleconferencing tool like

Zoom

(alternatives are

GoToMeeting

or

Skype

call with a

call recorder app

).
Step 1b. Identify the prospect's "Now State"
Ask about the Now State:

Ask questions and dive in deep to find out what's going on the prospect's business right now.

Examples:

"

Can you tell me about your business? What is your main product that you want to focus on growing? Is the website important to the business? Tell me about your marketing. What's worked, what hasn't? How many leads are you getting right now?

"

Re-state or confirm

each answer to ensure your notes are correct. That brings the clarity and crystallisation and closes the loop to move into the next state.
Step 1c. Identify the prospect's "Dream State"
Ask about the Dream State:

Ask questions to understand where the prospect would like to be, and build excitement for a better future.

Example

: "

If we meet again 12 months from now, and the best possible results have been achieved within your business, what would your business look like? What's happened in your business? What's changed?"

Conduct The Gap Analysis:

What has to be achieved to reach the Dream State within 12 months? Quantify the financial value that needs to be achieved to reach the Dream State.

Re-state or confirm

each answer to ensure your notes are correct and gain agreement.
Step 1d. Identify the prospect's "Roadblocks"
Ask about the Roadblocks:

Ask questions to identify what are the perceived roadblocks and build a desire to act.

Example:

"What's stopping you from achieving your goals? What's holding you back? How important it is for you to get these roadblocks solved or fixed? What will that change for you in your business, and even in your life?"

Close the loop

by explaining that you can solve these problems – that this is what you do.
Step 1e. Consolidate and book a second appointment
Recap

everything to make sure you understand your prospect's current situation, dreams and core roadblocks and/or problems and goals. Confirm that you have everything right.

Ask for a budgetary commitment:

This point is not about making the sale, but identifying a realistic budget that is tied to the objectives they want to achieve.

Thank them

for their time and suggest you would like to go away and do some research and prepare a strategy for them. At this point, confirm an appointment time – typically not more than a couple of days.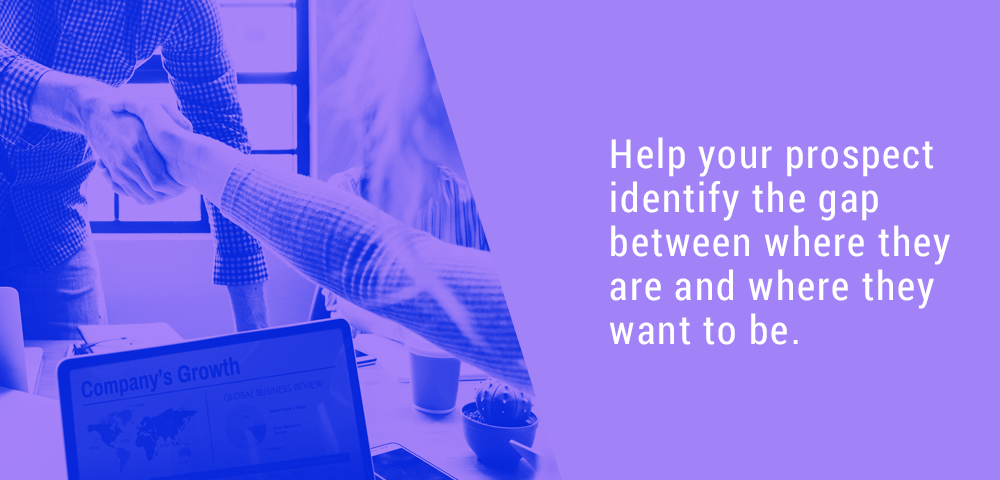 Step 2: Conduct a second appointment – the Roadmap Call
Create a proposal or 'Pitch Document'

to use during the meeting.

Use this proposal structure:

Needs:

In the first part of the call recap client's challenges (roadblocks), objectives (their goals) and a little bit about the solution.

Company:

A short bit about the company – what differentiates you and your value proposition.

Product:

Talk about the product/service you offer. Ensure this is benefits orientated, constantly referring to the end results it delivers.

Consultant:

Talk about the consultant/delivery team – why is he/she outstanding and how the team will execute this work.
Use this call structure:
Confirm:

Go through the needs, why you are the best people to solve their need, what's the product, and who's the consultant.

Consolidate:

Re-confirm and re-state all the things they want to achieve.

Isolate:

Check if there's anything left that hasn't been covered, isn't clear or if they have any questions. Keep asking till they say "no, you've covered everything".

Ask for the business:

Outline the next steps – to get things started we need a little paperwork and payment details.
Step 3: Follow up the prospect where needed
Balance your approach:

If you follow up too much, you push people away. If you follow up too little, you lose the deal to someone else.
Suggestion! Have a 2-day, 3-day and 7-day sequence in which you follow up with additional, unique information (relevant feature, market research info). Ask for any questions they might have.
Polite-out:

If, on the 7th day follow up, the prospect is still not ready to sign up with you, that indicates something went wrong. Ask your customer straight-up if they are serious about this or is it better to leave things for a later stage (3-6 months from now).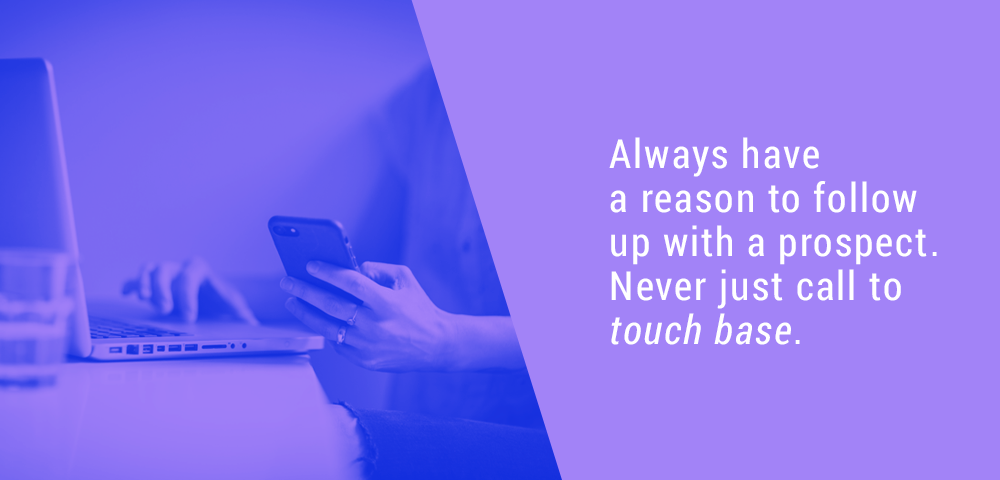 This 3-step process goes to show, that you really can close more business deals with the right process on your side – No more fumbling through sales calls.
With a process this good, we know you'll want to use it more than just once. We recommend you modify and script it specifically for your own business and use as an invaluable addition to your business sales handbook.
Are you ready to start turning your leads into closed business deals? Simply click here to access your copy of this system and kick your new process into gear today!
Want to find out a little more? Watch Josh's video for an in-depth discussion on the process.

System Architect – Josh Denning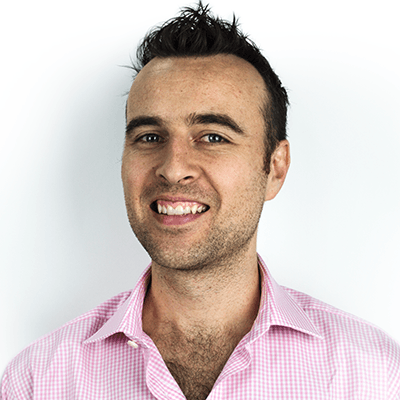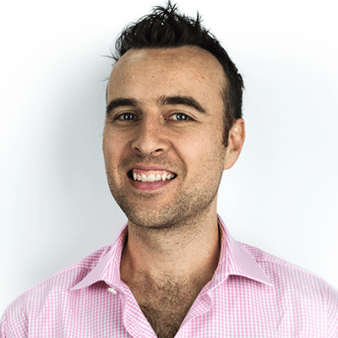 Josh Denning is the founder of Authority Factory, Author of the book Authority Marketing, Chief Editor of Authority Marketing Magazine and host of Authority the Podcast.
He is one of the most in-demand consultants and implementation experts because of one major factor; he helps you arrive at the coveted place in business success where both your lead flow and sales acquisition become predictable, controllable, consistent and repeatable.
He's been in digital marketing for over a decade now.
Before founding Authority Factory he held positions with Experian Hitwise and Bruce Clay Australia two of the first and largest digital agencies in the world. He studied Internet Sciences at Curtin University and very early in the game he was in traditional media, advertising and radio. He is a long-term practitioner and student of digital marketing, traditional marketing and business development.
His favourite saying comes from Zig Ziggler an old school sales motivator from the USA. The saying goes like this: "if you help enough other people get what they want in life, then you can have everything that you want". It's a service focused, customer centric mindset and that's the primary value by which he runs Authority Factory.